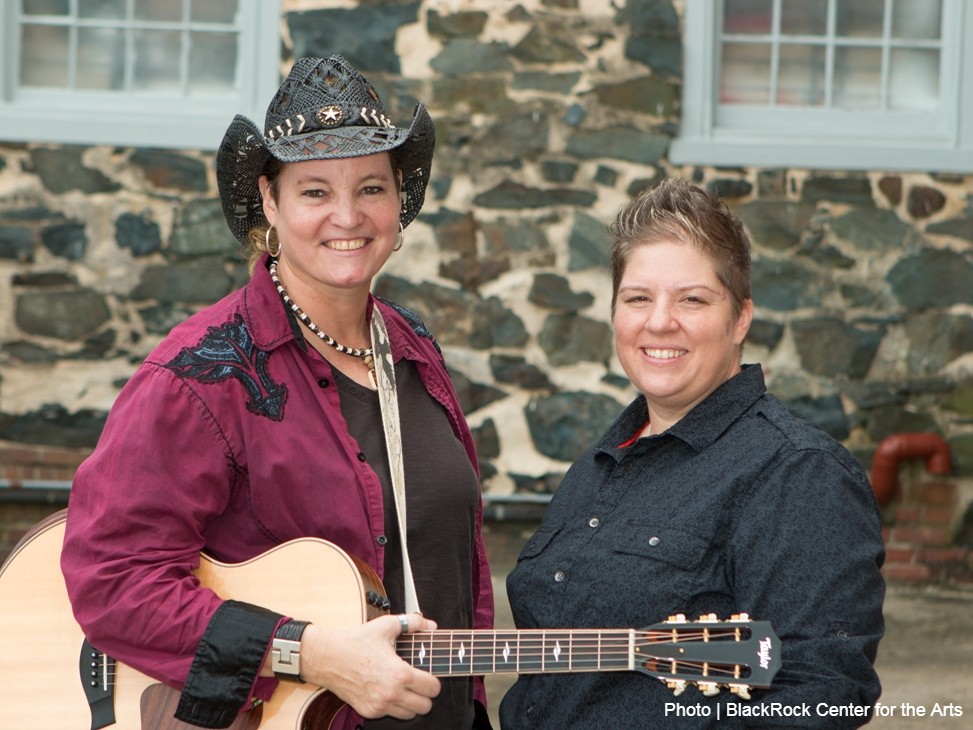 BlackRock's Summer Concert Series Get Rolling June 29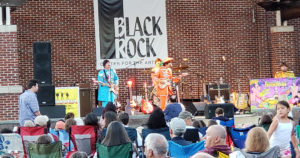 BlackRock's outdoor summer concerts series is scheduled to begin June 29 with the first of five free concerts. The concerts take place on Saturday evenings June 29 through July 27 at 12901 Town Commons Drive in Germantown.
The concerts take place on the BlackRock Outdoor Stage with seating on the front lawn. Guests are encouraged to bring blankets or low-rise lawn chairs and may arrive at 6 p.m.
All concerts begin at 7 p.m. with the exception of the fifth and final concert.
The series of outdoor concerts will conclude with BlackRock Woodstock, a nod to the legendary Woodstock music festival. There will be a full lineup of musical artists paying tribute to the original 1969 concert. In addition there will be face-painting, fun food, and period craft vendors. BlackRock Woodstock will start at 2 p.m. on July 27 and go on into the evening.
Schedule of Performances
June 29 – Mama's Black Sheep (Country/Pop/Blues)
Mama's Black Sheep is the soulful collaboration of singer-songwriters Ashland Miller (guitar/vocals) and Laura Cerulli (drums/vocals). Together, this duo creates a blend of originals and covers with a unique spin.
Mama's Black Sheep perform Spoonin'
July 6 – Marv Ashby and High Octane (Bluegrass/Americana)
From the West Virginia Panhandle comes hard-driving 'no holds barred' bluegrass music courtesy of Marv Ashby and High Octane. Ashby is joined by some the region's finest entertainers delivering a quality and fast moving show. Both traditional and contemporary bluegrass genres are showcased during High Octane performances.
July 13 – The VI-Kings (60s)
The music of The VI-Kings is all about the music of the 60s. Beatles, Stones, Motown, Kinks, Credence, Dylan, Byrds, Stax and on and on. There's a reason that the music of the 1960s has endured through the decades.
July 20 – David Cole and Main Street Blues (Blues)
A favorite of the D.C. Blues Society, David Cole is known as one of the area's most versatile musicians to his expression of the blues.
July 27 – BlackRock Woodstock
2 p.m. – Songs of the 60s
3 p.m. – Danah Koch (Joan Baez set)
4 p.m. – Gingerfunk All-Stars (Jefferson Airplane set)
5 p.m. – Squaring the Circle (Grateful Dead set)
6:30 p.m. – Conor and the Wild Hunt (Crosby, Stills, Nash and Young set)
8 p.m. – PurpleFlo (Jimi Hendrix set)
Weather
The concerts are moved indoors for inclement weather.
The summer concerts will be performed on the BlackRock Outdoor Stage, weather permitting. Picnic blankets and low-back chairs are welcome. The concerts are moved indoors for inclement weather.
Travel and Parking at BlackRock
BlackRock Center for the Arts is centrally located in the heart of Germantown, at 12901 Town Commons Drive, Germantown. Free parking is available in the lot adjacent to the building.
Ride Metrorail to Shady Grove Station (Red Line) and transfer to Ride On Bus Route 100 (15-minute Express Bus Service from Metro Shady Grove Station to the Germantown Transit Center (GTC). From the transit center, walk four blocks following Century Boulevard toBlackRock, or transfer to Ride On Bus Route 97 which stops in front of BlackRock.
Dining
Food trucks and BlackRock's Beer and Wine Garden will be available to purchase food and drink. Concert goers may also choose to bring their own picnic. Guests may begin to assemble at 6 p.m.