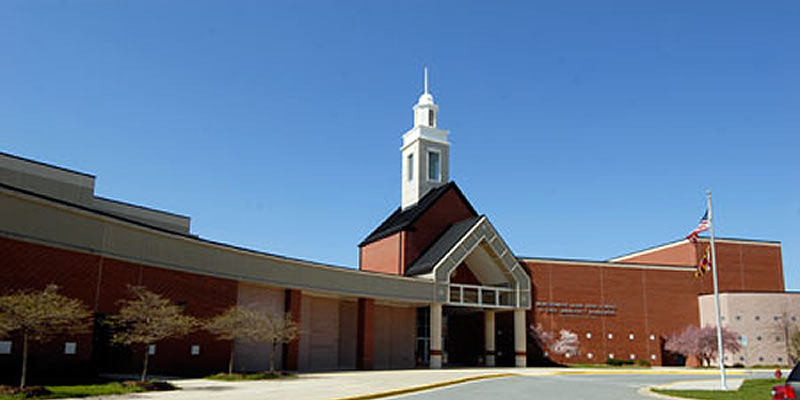 Blair High School Graduate Goes Viral on Jeopardy
Not only did Erik Agard have a three day winning streak on jeopardy, he also went viral on YouTube, causing Alex Trebeck to quote a famous internet meme: "What is you doing baby?"
Agard, a Montgomery Blair High School alumnus who graduated in 2011, appeared in four episodes of jeopardy in October. Ultimately, he won more than $66,000, according to Bethesda Beat. Although he proved to be a trivia expert, some prompts stumped him.
One of those prompts was this: "In a hint of the future, in 1973 Marjorie Post gave it to the U.S. Govt as a warm-weather presidential retreat, but it was returned." The answer was, "What is Mar-A-Lago?" the resort in West Palm Beach, Florida, now owned by President Donald Trump.
Trump spends most winter weekends at Mar-a-Lago, so much, that he now refers to it as his "Southern White House."
Will be having many meetings this weekend at The Southern White House. Big 5:00 P.M. speech in Melbourne, Florida. A lot to talk about!

— Donald J. Trump (@realDonaldTrump) February 18, 2017
This is actually how Merriweather, who built Mar-a-Lago in the 1920s, envisioned the resort according to Smithsonian Magazine. Agard was unaware of this fact. Therefore, he answered the prompt with wit, referring to a popular internet meme, instead of taking a random guess. Time, Inc. said Agard "won the internet" with this answer.
When on the show, numerous Montgomery County residents cheered for Agard, including both his alma mater and council member Tom Hucker (D).
Erik Agard ('11) continues his stint on @Jeopardy tonight after winning $40K in his first two games. Is it too @e_a_rly to have the Blair Magnet Foundation pester him for donations?

— Blair Magnet (@blairmagnet) October 23, 2018
Kudos to Blair High grad Erik Agard for winning on "Jeopardy!" three nights in a row. Keep it up! https://t.co/jgA1cVtmPX pic.twitter.com/Ju1tQo51Jc

— Councilmember Tom Hucker (@CmHucker) October 24, 2018
Before appearing on jeopardy, Agard won an American Cross Word tournament. He currently resides in Gaithersburg, and is a freelance crossword puzzle creator. The New York Times, The Los Angeles Times, Arizona Daily Star, and more have published his puzzles. Last year he published his own crossword puzzle book, "Food for Thought Crosswords."
Agard's known for writing difficult puzzles. One solver has thrown a pie at his face because he felt Agard's puzzles were too difficult to solve. Trebek realized a crossword puzzle he had difficulty solving was written by Agard, after hearing this story. So, he jokingly brought a pie to jeopardy.
"After solving the puzzle, I was angry," said Trebek. "So, I could understand why these other fans have been upset with you, so I figured if they can throw a pie at you, so can I."
Though Trebek never actually pied Agard, it's clear that Agard is one jeopardy contestant Trebek will not forget.