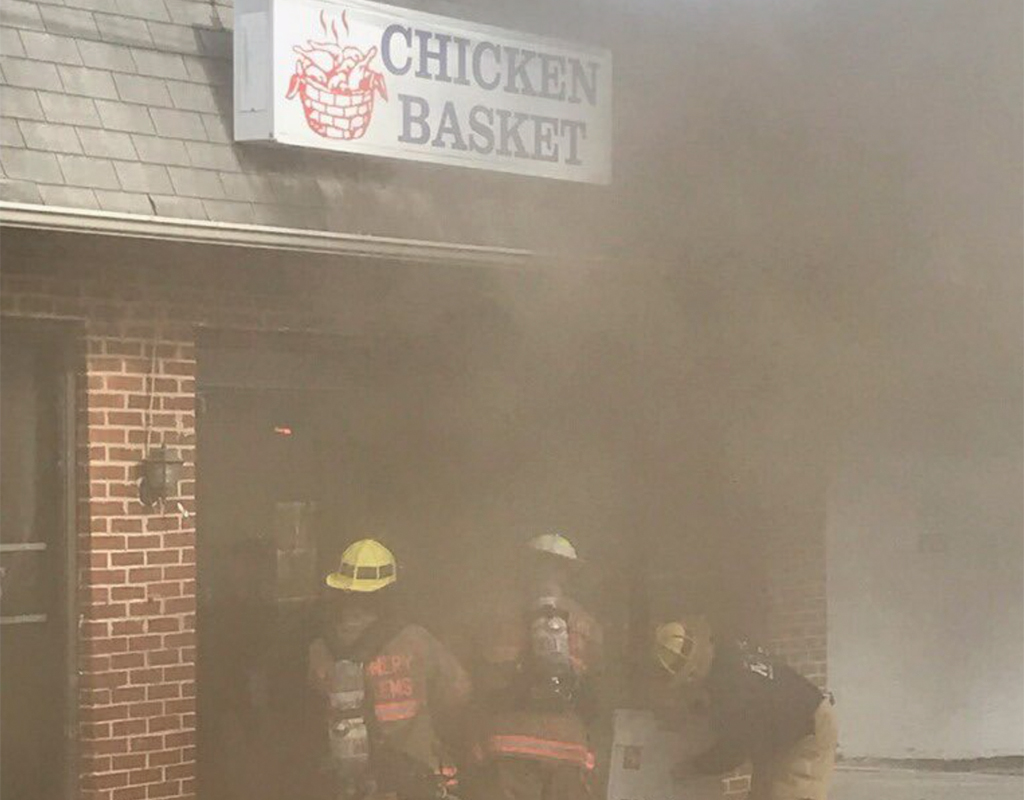 Fire Damages Chicken Basket in Gaithersburg
Firefighters responded to a fire "in the rear of the Chicken Basket" restaurant in Gaithersburg on North Summit Avenue at around 9 a.m. on Monday.
E753 Operated as the 2nd due engine on the 8 box this morning. pic.twitter.com/FZrRNlNC3M

— Professional Firefighters of NIST IAFF Local F161 (@IAFFF161) April 22, 2019
The cause of the fire is unknown, according to the Montgomery County Fire and Rescue News Twitter page, but an investigation is underway; what is known is that the fire originated in the building's storage room. MCFRSNews tweeted that no injuries were reported.
There will be "significant fire and smoke damage to the restaurant," according to fire officials.
Update: Chicket Basket on N. Summit Ave. Fire is reported out but units are checking for extension. No injuries reported pic.twitter.com/FsCEwwHiwv

— KelvinThomas (@mcfrspio5) April 22, 2019
FR units are on the scene of a working building fire in the unit block of North Summit Ave, in Gaithersburg. Updates to follow. @mcfrspio5

— MCFRSNews (@MCFRSNews) April 22, 2019
Update: North Summit Ave, working fire in the rear of the Chicken Basket Restaurant. Several units are on the scene extinguishing the fire, and several streets may be blocked. @mcfrspio5

— MCFRSNews (@MCFRSNews) April 22, 2019
Final: Fire started in a rear storage room. The fire is out. Cause is unknown, but investigation is underway. No injuries reported. Significant fire and smoke damage in the restaurant. Several units will remain on scene during investigation. @mcfrsPIO @mcfrspio5 https://t.co/Gb3A2Imofy

— MCFRSNews (@MCFRSNews) April 22, 2019
Video of Chicken Basket on fire just about a half hour ago (30 N Summit Ave in Gaithersburg).Video courtesy of Rashad D Moore of Zach Armiger State Farm

Posted by The Moco Show on Monday, April 22, 2019