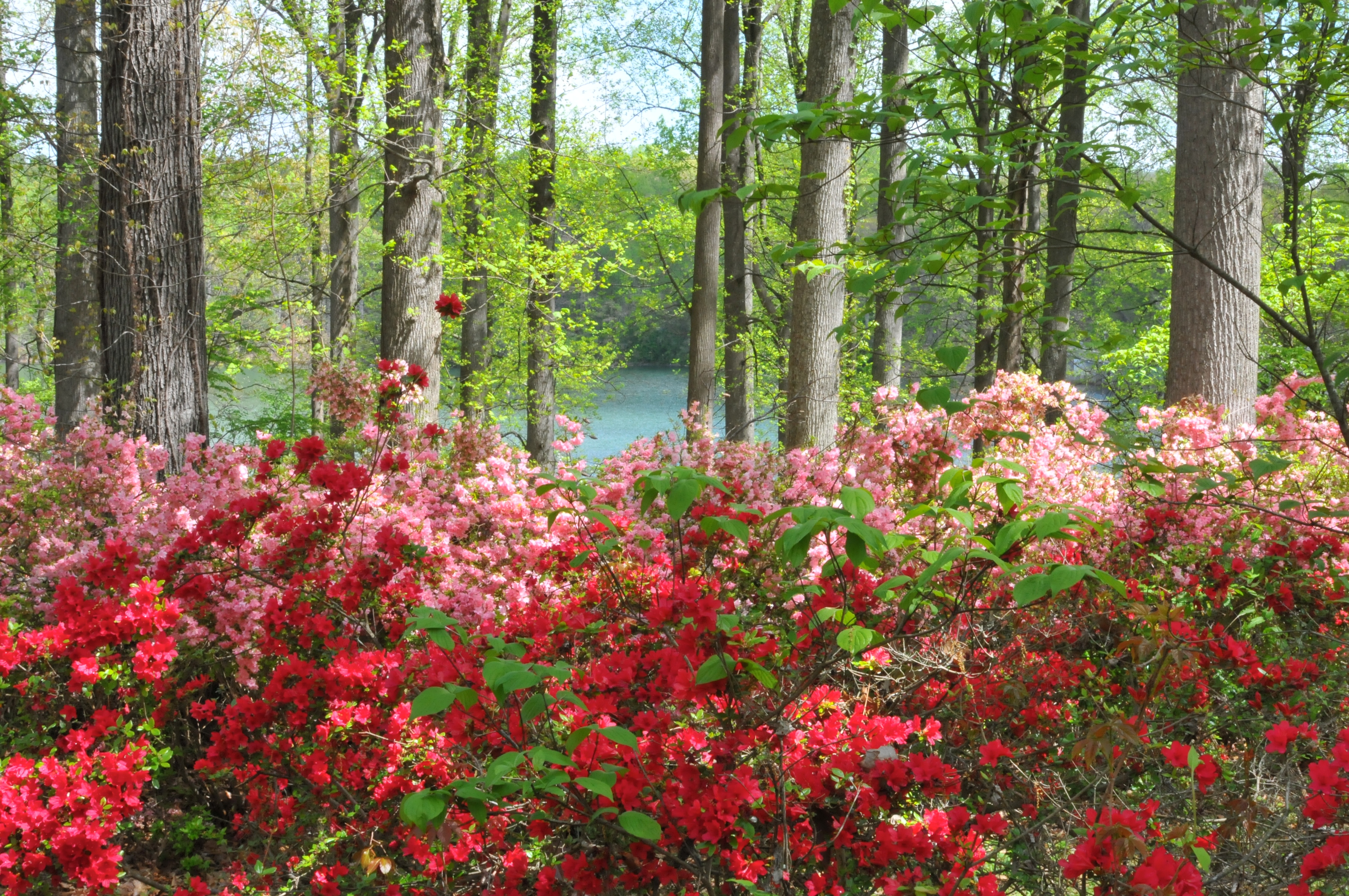 Blooming Azaleas: Five Acres of Flowers in Brookeville (PHOTOS)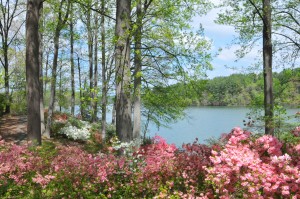 Enjoy this long-awaited spring in the midst of 26,000 gorgeous azaleas at Washington Suburban Sanitary Commission's Brighton Dam. The five-acre garden, planted beginning in 1959, is now open. It's a spacious spot for a stroll any day, and a great destination for colorful family photos on Mother's Day.
You can find the Azalea garden at 2 Brighton Dam Road in Brookeville. It's free and open from 6:30 a.m. – 8 p.m. daily, including Mother's Day.
Elderly or disabled visitors can drive through the garden Mondays through Fridays only, from 6:30 a.m. to 8 p.m. Visitors can bring food to enjoy at the nearby Brighton Dam picnic ground, which also features a children's play area.
The garden within a hardwood forest is also home to the Maryland state champion fringe tree. Kousa dogwood trees were added in the 1990's. WSSC has planted several new azalea beds, including three devoted to deciduous azaleas and a bed filled with the Gable hybrid azalea "Karen." The Azalea Garden can be rented for events.