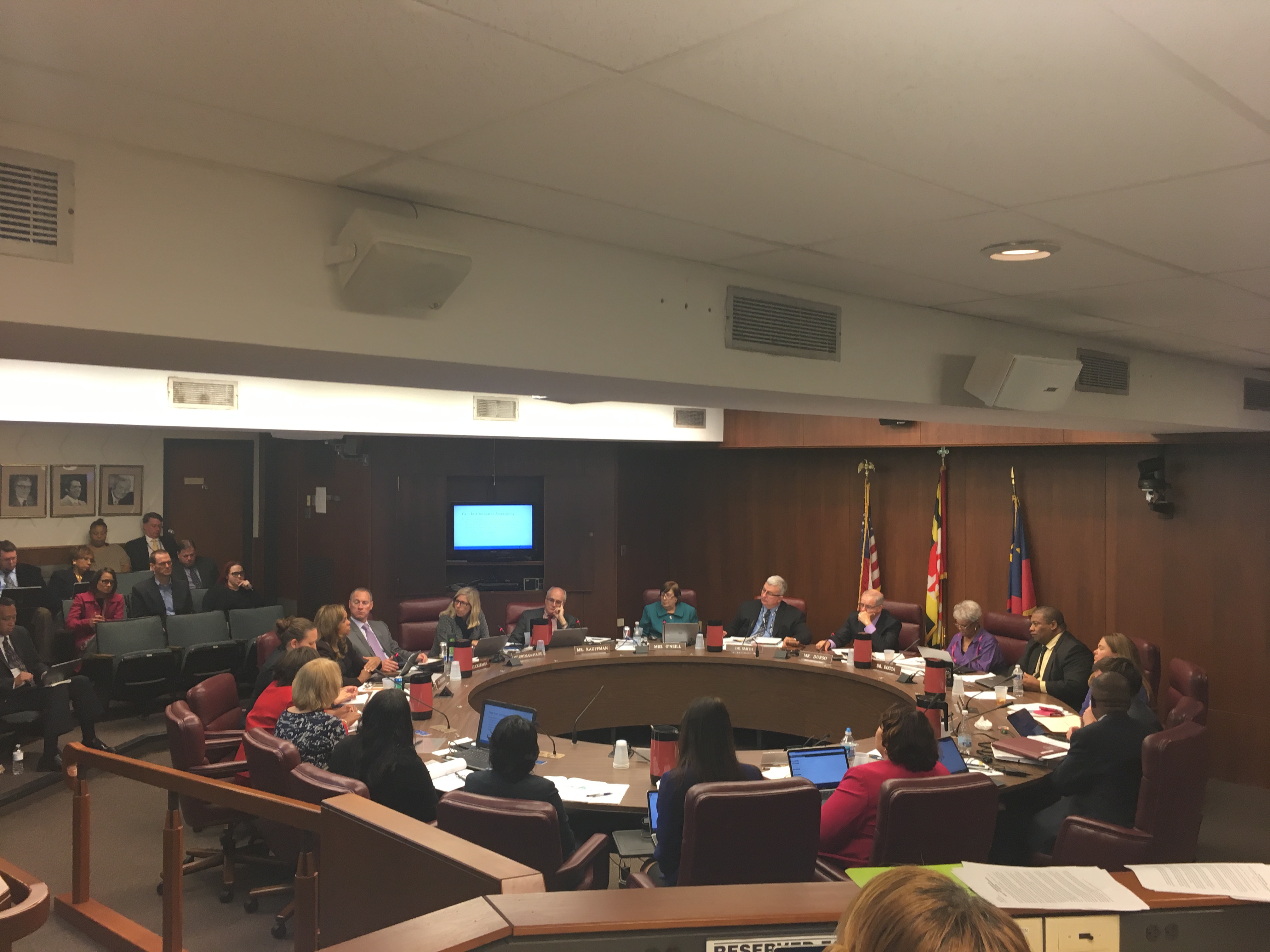 Board of Education Changing Meeting Time to Accommodate Inclement Weather
The Montgomery County Board of Education will change its meeting time to "lessen the impact of inclement weather," according to a statement released by Montgomery County Public Schools.
Currently, the school board conducts two business meetings each month which involves a day meeting that starts at 10:00 a.m., and an evening meeting that begins at 6:00 p.m. These meeting times, however, can change or be postponed when inclement weather occurs. The Board of Education has had to cancel meetings when inclement weather emergencies began in the evenings.
When the change begins in July, the Board's day business meeting will start at 2:00 p.m. The evening meeting will begin at 5:30 p.m.
"The new meeting times also are designed to make the meetings more accessible to staff and community members who wish to observe or provide input during the Board's meetings," according to a MCPS news release.
School leaders hope that by starting the business day meeting later in the day, it will make it easier for residents to take time off work to speak before the Board after half a day at work versus skipping much of the day to attend to Public Comments at 10:30 a.m.
The process for signing up for Public Comments has also changed and will require the online sign-up form to be filled out by 9:00 a.m. on the Monday prior to the scheduled Board business meeting.
The Board of Education is changing its meeting times! https://t.co/lFw5csruEw

— Moco BOE (@mocoboe) April 4, 2018