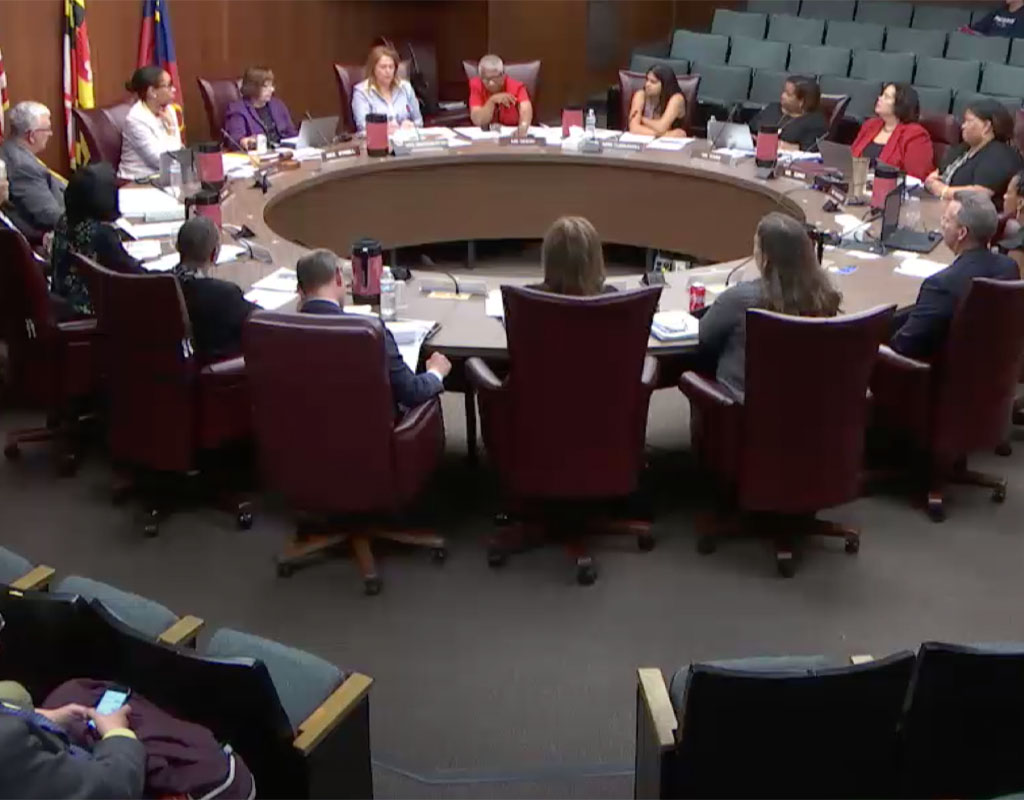 Board of Education Approves Policy to Increase Mental Health Outreach
The Board of Education approved a policy in their meeting Monday to create teams to increase focus on mental health issues and behavioral threats in schools.
The Student Well-Being and School Safety Policy anticipates threat assessment teams to be stationed at every school to pay close attention to behavioral incidents and initiate timely interventions and mental health assistance for students. These teams will look to avoid acting based on students' traits and disabilities. This would put the county in compliance with Maryland's Safe to Learn Act.
Before passing this policy, the board received 96 public comments on it. Several commenters questioned how effective the policy framework would be for many schools facing disparate student-staff ratios.
"I think this is a great framework which fails to provide the additional personnel to make it feasible," MCPS staff member Amy Cannava said. "Without reduced caseloads it's an outdated philosophy that won't result in possible action."
"The demands on my time are both seasonal and situational – but consistently overwhelming," MCPS counselor Jeannette Hayes said. "Without increasing staffing and/or decreasing demands, I predict increased anxiety among staff as we are asked to address societal imbalances within the school building with insufficient resources."
"I see piecemeal attempts at trying to put together something that sounds good to the public but without any real, concrete or practical application, thorough training and extra support of the already emotionally tasked MCPS staff," parent/guardian Rina Chaves said.
In a response to these statements, the board stated that they were hiring for extra counselor positions and had implemented new frameworks for better security and support starting in the 2020 budgetary year.