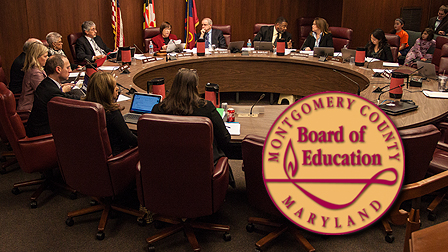 Board of Education Resumes Search for MCPS Superintendent
A national search for the next superintendent of Montgomery County Public Schools (MCPS) is underway again.
The recruiting firm Hazard, Young, Attea and Associates (HYA) is leading the search. According to a blog post on the MCPS website, the search will be guided by the tenets of the school district's strategic planning framework and desired characteristics gathered in the spring of this year from input by stakeholders in Montgomery County.
You can read a job description for the superintendent's position, here.
The Board of Education plans to regularly update the public on the status of the search, here.
You may remember that the BOE appointed Larry Bowers as interim superintendent for the 2015-16 school year last May after the preferred candidate for the job told the Board he was withdrawing his name from consideration. The district's former superintendent, Dr. Joshua Starr, resigned from the post on Feb. 16 of this year which resulted in the first search.