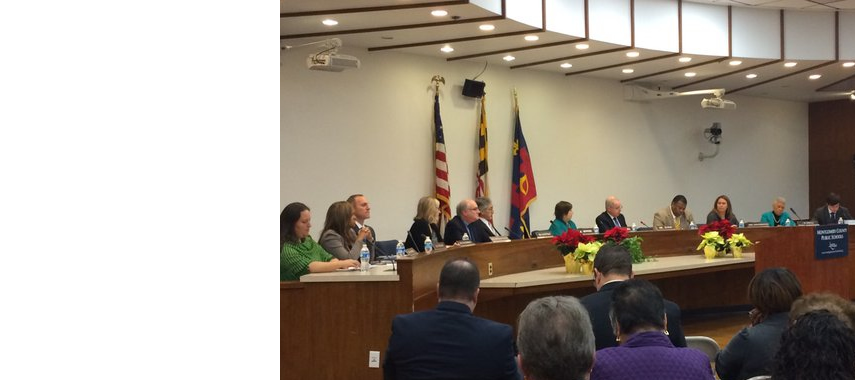 Board of Education to Announce Selection of New MCPS Superintendent at Special Meeting
The Montgomery County Board of Education (BOE) has called a special meeting on Feb. 4th to take action on the conditional appointment of the new superintendent for Montgomery County Public Schools.
According to a news release, the appointment, effective July 1, 2016 thru June 30, 2020 – will be contingent upon final written approval of the State Superintendent of Schools, as required by state law.
Today's news of the BOE selection comes one year to the day since former MCPS superintendent Dr. Joshua Starr announced he was resigning from the post.
The special meeting will begin at 6:30 p.m. on Thursday night in the Board Meeting Room of the Carver Educational Services Center, 850 Hungerford Drive, in Rockville.
You can view the BOE agenda for the Feb. 4th meeting, here.
The Montgomery Co Board of Ed will hold a special meeting on Thurs Feb 4, 2016, to take action on conditional appointment of superintendent.

— Moco BOE (@mocoboe) February 3, 2016