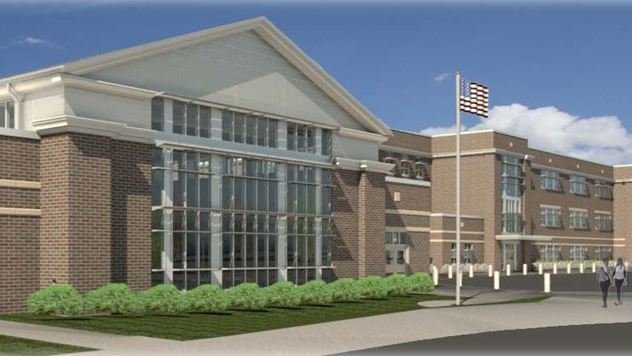 Board of Education Unanimously Names New Middle School After Former Clarksburg Resident (VIDEO)
UPDATED It's official, the Montgomery County Board of Education (BOE) unanimously voted to name the new Clarksburg/Damascus Middle School after Hallie Wells on March 21.
Find out more in this County Report This Week video.
The BOE initially proposed four names; Alan Cheung, James Daugherty, Michael Doran, and Paul Vance. Wells' name was added later by residents who are members of the School Naming Committee for Clarksburg/Damascus Middle School.
"When the naming committee met we wanted to find a name that would inspire and resonate with the entire community. We thought of Hallie Wells, a farm woman from Clarksburg that gave her land to our children. A local woman, from the community, that has historical significance," Rich Liu, a member of the School Naming Committee, said during the BOE's public comments session on Monday.
Liu started a petition in support of Hallie Wells on Change.org, which gained more than 1,200 supporters over the past few weeks. On the petition page, Liu provides background on Wells, who lived in Clarksburg for decades. According to the page, Wells and her husband Ovid Hazen Wells were retired federal government employees, who moved to Clarksburg in the 1950s. The Wells were farmers who eventually owned 290 acres of farmland on Skylark Road.
In 1981, Hallie Wells donated the entire property to the Maryland National Capital Park and Planning Commission (M-NCPPC). She passed away at the age of 98 in 1991, according to Montgomery Planning Board documents. The land now includes a park named after Wells' husband Ovid Hazen Wells and a farm created to help adults with developmental disabilities. The farm also has ballfields, playgrounds, picnic shelters, and walking trails. Ovid Hazen Wells Recreation Park is located at 12001 Skylark Drive. It also happens to be close by to the newly built middle school.
During his comments, Liu stated that what made Wells stand out among the list of potential names was the local significance. "Hallie Wells Middle School doesn't make sense in Silver Spring or Takoma Park. It makes perfect sense in Clarksburg," Liu sad. "I spoke with Councilmember Craig Rice a few weeks ago at the Town Hall meeting at Rocky Hill Middle School. When I shared the story of Hallie Wells with him he smiled and said that 'she sounds like the godmother of Clarksburg.' I could not agree more with Councilmember Rice," Liu said.
According to a memorandum sent by Deputy Superintendent Kimberly Statham. Hallie Wells received unanimous support by the School Naming Committee, the Clarksburg Historical Society, and Clarksburg Civic Association.
The new school is scheduled to open August 2016. For more information on the school naming process, visit the BOE website.
MyMCMedia requested a photo of Hallie Wells from MCPS, officials said an image was not available to share.
.@mocoboe unanimously votes to name the new Clarksburg/Damascus Middle School after Hallie Wells. pic.twitter.com/wDVZVnAhGl

— MCPS (@MCPS) March 22, 2016