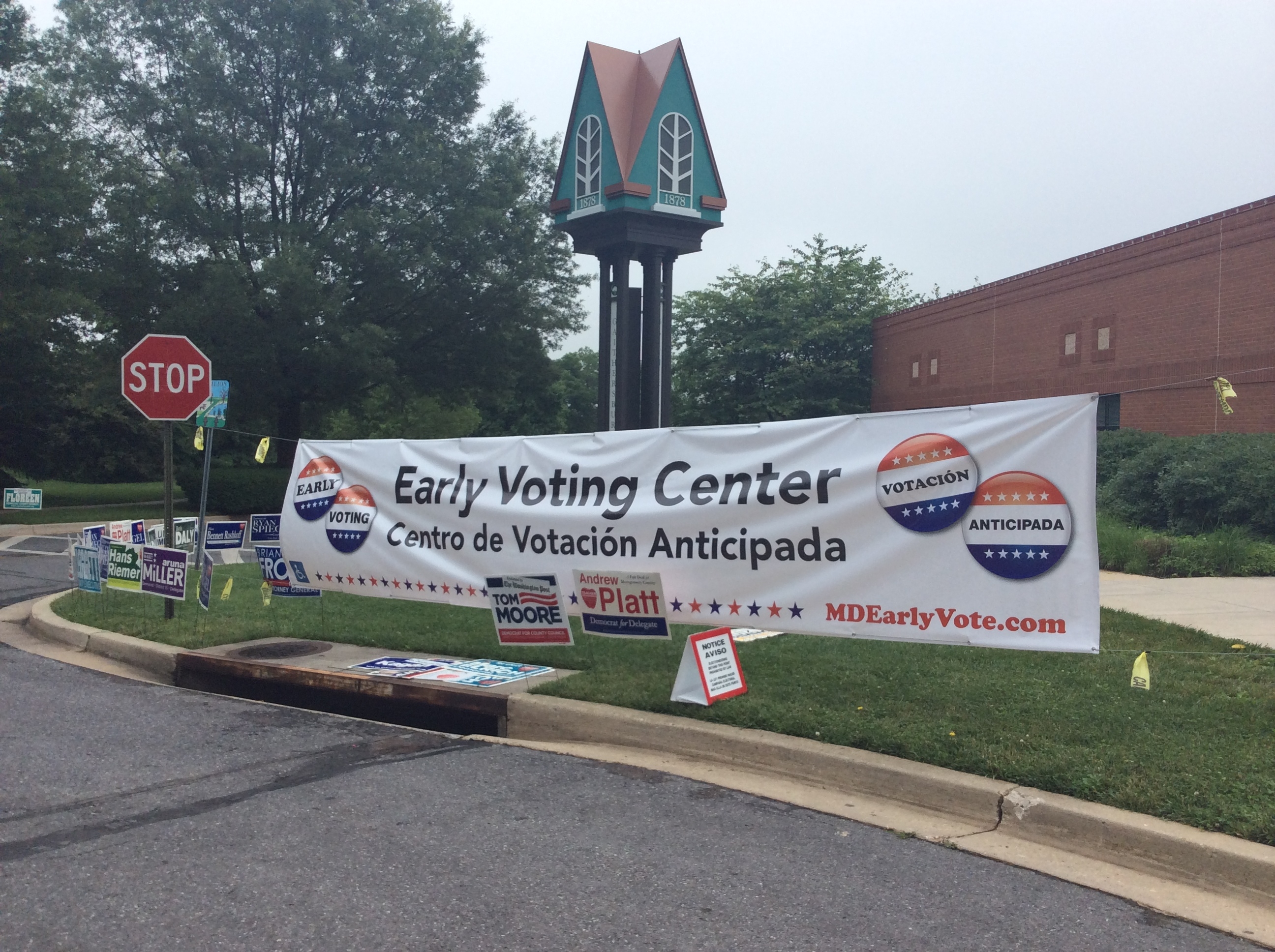 Board of Elections Prepares for Record Voter Turnout, Early Voting Begins Oct. 27 – Nov. 3 (VIDEO)
The Montgomery County Board of Elections is preparing for a record voter turnout for the Presidential General Election on Nov. 8.
"We have almost 700,000 registered voters in Montgomery County," said James Shalleck, president of the Board of Elections. "Early voting is essential to keep Election Day moving smooth. So we are hoping there is a big turnout for early voting so that the lines and whatever stress we have on Election Day is modified to say the least."
Voters can cast their ballots early from Oct. 27 – Nov. 3 at ten early voting sites across Montgomery County. The early voting centers are open from 8 a.m. – 8 p.m. for voters.
On the ballot, voters will decided national and local races: from the President of the United States to the local school board. Shalleck said he believes the term limits question will drive even more voters to the polls.
"The term limits vote I think is going to get a lot of interest from the voters," said Shalleck.
The ten early voting centers are located in Burtonsville, Chevy Chase, Damascus, Gaithersburg, Germantown, Potomac, Rockville, Silver Spring and Wheaton. You can find a list of the ten locations on the Board of Elections website, here.
According to Shalleck, the Silver Spring Civic Building has seen the highest early voting turnout in the state in previous elections. The Potomac Community Rec. Center had the second highest turnout in the county during the primary election, he said.
For more information about the upcoming election, visit the Board of Elections website, here.