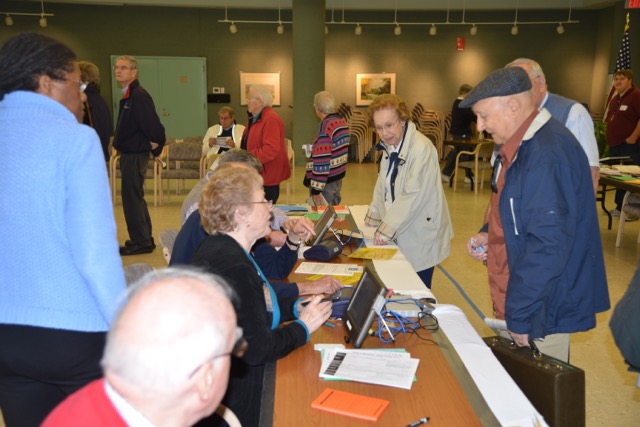 Board of Elections Seeks Bilingual Voters to Work Polls
The Montgomery County Board of Elections is seeking bilingual voters to work at early voting sites and at polling places on Election Day, Nov. 6.
Because of the diversity of the county, the Montgomery County Board of Elections recruits workers who speak multiple languages for every election. Voters who are fluent in both English and Spanish are especially needed in each polling place to meet Federal requirements of Section 203 of the 1975 Voting Rights Act which stipulates that bilingual Spanish speakers be available at the polls. Spanish speaking election judges are needed for Election Day, which is on Tuesday, Nov. 6, and during Early Voting every day from Oct. 25 through Nov. 1.
The Election Law of Maryland requires that election workers must be registered to vote in the State of Maryland and cannot hold or be a candidate for public or party office. Bilingual workers must also be able to speak, read, and write in English.
Training, which includes an online quiz and classroom instruction, is required and provided to all election workers. Volunteers will be paid for completing training and working the election.
To apply online, or for more information, visit www.777vote.org and select the Election Workers' link.
Watch this Board of Elections video and learn about the election worker program