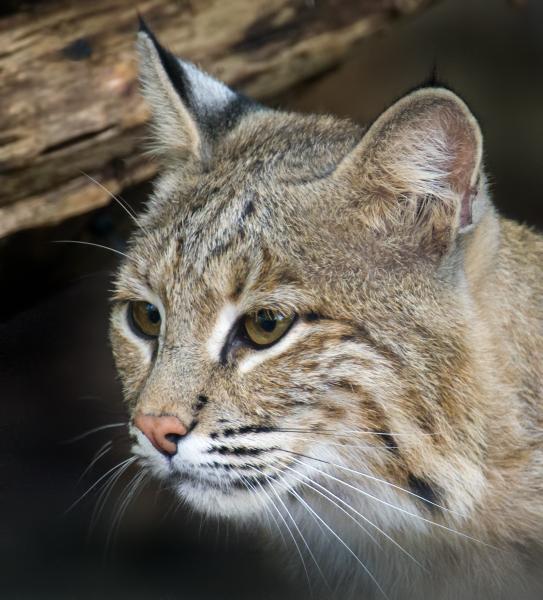 UPDATED: Bobcat Found on Zoo Property (PHOTO & VIDEO)
UPDATED 2.1.17 Officials at the National Zoo report that Ollie the bobcat, who escaped her enclosure earlier this week, has been located on zoo property. She was found near the Zoo's bird house, and zookeepers are thrilled to have her back.
Female bobcat Ollie found on Zoo property. Facebook Live broadcast @ 5pm press con https://t.co/XCJPq5wsn3 @FONZNationalZoo @smithsonian pic.twitter.com/jqIYMxSVXE

— National Zoo (@NationalZoo) February 1, 2017
ORIGINAL POST 1.30.17 Officials at the National Zoo report that a female bobcat, Ollie, has escaped her enclosure.
According to information on the Zoo's website, the 25-pound bobcat was last seen by a keeper at 7:30 a.m. on Monday.
The bobcat was reported missing at 10:40 a.m. at a morning feeding and was not located during a search.
Zoo staffers have closed the area around the bobcat exhibit as staffers try to attract Ollie back to her enclosure. It is believed she may return to familiar grounds for food and shelter.
According to zoo officials, there is no imminent danger to guests or the public. Bobcats are not known to be aggressive to humans. If spotted, call 202.633.7362.
You can find more info about the bobcat species, here.
A female bobcat has escaped. Bobcats are not known to be aggressive to humans. Sighting call 202.633.7362 https://t.co/7Y5cmCEkpp pic.twitter.com/QLM6Im7418

— National Zoo (@NationalZoo) January 30, 2017