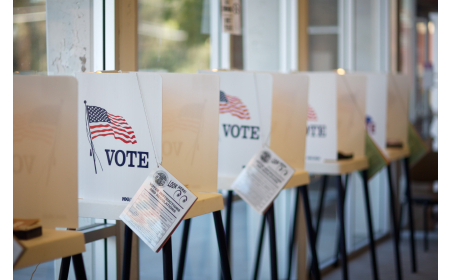 Proposed Early Voting Centers: Public Hearing Set for July 27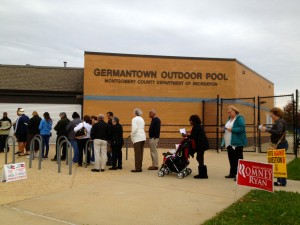 The Montgomery County Board of Elections is seeking public input on a list of proposed Early Voting Centers for the 2014 elections.
Due to the success of early voting in the 2012 presidential election and the need to accommodate more voters in the process, the Maryland General Assembly recently passed legislation, that the Governor signed into law, expanding the number of Early Voting Centers in Montgomery County from five to eight. Montgomery County, due to its size also has the option to seek a ninth site.
The Board of Elections staff with advice from Board Members has reviewed available facilities across the nearly 500 square mile county and is reviewing sites to make early voting more convenient. The sites under consideration have been chosen based on population centers, geographic balance, and access to public transportation, parking, and other important criteria such as accessibility for persons with disabilities, security of the facility and Maryland State Board of Elections' regulations. The sites under review by the Board are attached in alphabetical order.
Public comments will be received by the Montgomery County Board of Elections through 5 p.m. on September 17. A public hearing to discuss the Early Voting Sites is scheduled for July 27 at 10 a.m. at the Board of Elections. In addition to the public hearing, the Board will meet on Monday, July 29 and Monday, September 16 at 2:30 p.m. to review comments and receive further public comments. Comments should be submitted in writing to elections@montgomerycountymd.gov. You may also call the Board of Elections at 240.777.8525 for your name to be placed on a list of presenters at either of the Board meetings. Comments do not need to be presented in person; you may mail comments to either the web address above or to the attention of Marjorie Roher at the Montgomery County Board of Elections, 18753 N. Frederick Avenue, Suite 210, Gaithersburg, MD 20879.
Public participation guidelines are available at 777vote by clicking on "Board Information" and then on "Public Participation". The direct link to this information is http://www.montgomerycountymd.gov/Elections/BoardInformation/PublicParticipation.html.
More information on early voting and the proposed sites is available at 777vote.org.