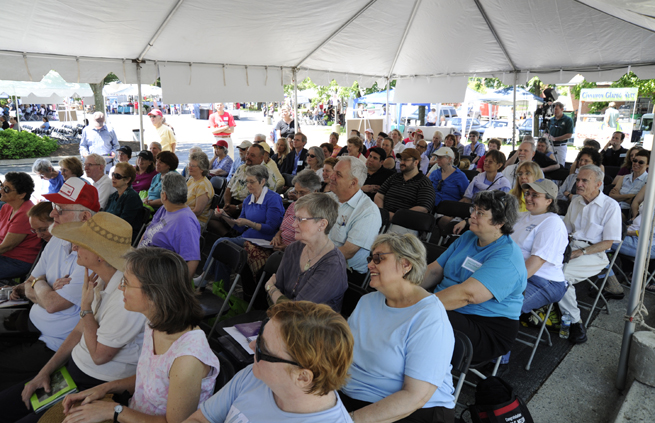 Ashman Applauded: Book Fest Sets Record for Attendance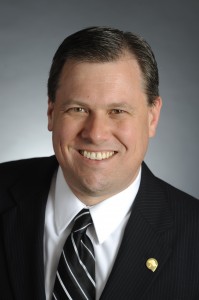 The founder of the Gaithersburg Book Festival (GBF), Jud Ashman, also a City Council member, received a standing ovation at the May 20 Gaithersburg City Council meeting for his leadership and vision for the popular event.
Despite less than perfect weather, Ashman reports that approximately 18,500 people attended this year's event. That's up slightly from last year's tally when officials said 17,000 people attended.
If you missed it, mark your calendars for May 17, 2014 for next year's festival.
Author Jon Methven ("This Is Your Captain Speaking") has agreed to write the opening lines and be the final judge for the 2014 high school short story contest.
The student winners of the 2013 short story contest were announced at the May 18 festival. They include:
FIRST PRIZE
Untitled by Rachel Page
School: Woodrow Wilson High School ● Washington, DC
SECOND PRIZE + FAN FAVORITE
My Letter by Megan Baldwin
School: Walter Johnson High School ● Montgomery County, Maryland
THIRD PRIZE.
Where Astronauts Go by Becky Sutherland
School: Osbourn Park High School ● Prince William County, Virginia
The 2013 short story contest judge and the writer of the opening lines was NYT best-selling author Caroline Leavitt.
You can read the students' stories on the Book Festival's website: www.gaithersburgbookfestival.org.