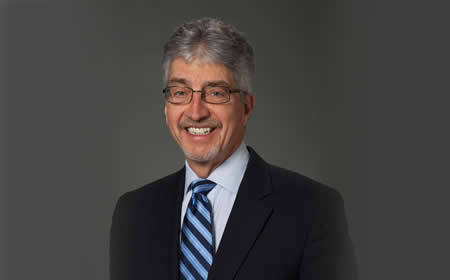 Bowers Overturns B-CC Principal's Decision
Montgomery County Public Schools (MCPS) interim superintendent Larry Bowers has decided to allow some Bethesda-Chevy Chase High School (B-CC) students who reportedly consumed alcohol during prom activities to participate in the school's graduation ceremonies. His decision overrules the principal's decision on this matter.
Bowers announced his decision in a letter to B-CC senior families dated May 27th.
"My decision was based on the individual circumstances of these cases," Bowers wrote. "I did not reach this decision lightly, and I support the work that Dr. Donna Redmond-Jones, B-CC parents, and staff are doing to promote student safety and healthy decision making."
According to Bowers, the Board of Education policy is clear that exclusion from commencement ceremonies may not be included in local school policies regarding disciplinary standards and procedures. He said principals retain the authority to exclude students from participating in commencement ceremonies for cause, on a case-by-case basis.
"After meeting with the students, who received appropriate consequences under our discipline policy, I have determined that they should be allowed to participate in their commencement ceremonies," Bowers said.
B-CC's graduation is scheduled for Wednesday, June 1st.
Bethesda magazine reports that Bowers' decision to overrule the principal's decision has upset some parents, staff and teachers at the school.
In his May 27 letter to families, Bowers expressed support for the school's principal.
"I want to be clear that I stand by Dr. Redmond-Jones and the parent, staff and student leadership in their commitment to student safety and well being, and I am asking for the support of all of you in this critical work," he said. "We need to come together to continue to address the issue of alcohol and and substance abuse in our communities, and I commend Dr. Redmond-Jones for her efforts this year."
You can read the superintendent's letter in its entirety, below:
Teachers support B-CC principal with flowers after she's overruled on graduation punishment https://t.co/VuBw5hjgJr pic.twitter.com/xHwBgbCZOe

— Bethesda Beat (@BethesdaBeat) May 31, 2016