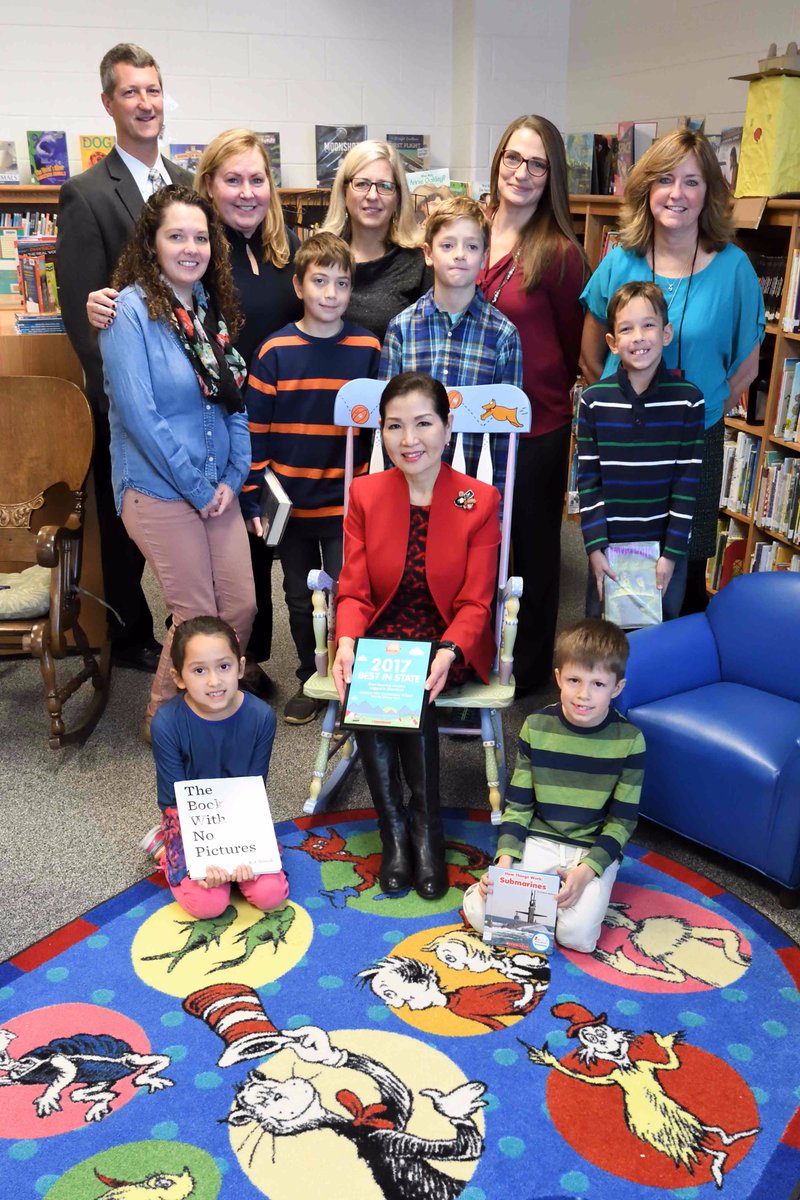 Bradley Hills Elementary School Ranks First in Maryland for Scholastic Reading Challenge
Bradley Hills Elementary School in Bethesda placed first for Maryland in the Scholastic Summer Reading Challenge this past summer. The students read more than 8,000 hours during their summer vacation!
Maryland's First Lady Yumi Hogan visited Bradley Hills ES Dec. 4 to congratulate the students.
First Lady Yumi Hogan served as Reading Ambassador for this year's Scholastic Summer Reading Challenge. Over the summer, students at Bradley Hills Elementary School in Bethesda read for a total of 535,498 minutes! Today, the First Lady met with the top five readers – congrats! pic.twitter.com/zM1bXI7cbN

— Larry Hogan (@LarryHogan) December 4, 2017
During her visit, she took a tour of the school, stopped by several classes and met with the five students who read the most during the reading challenge.
Photos courtesy Executive Office of the Governor. Taken by Anthony DePanise.