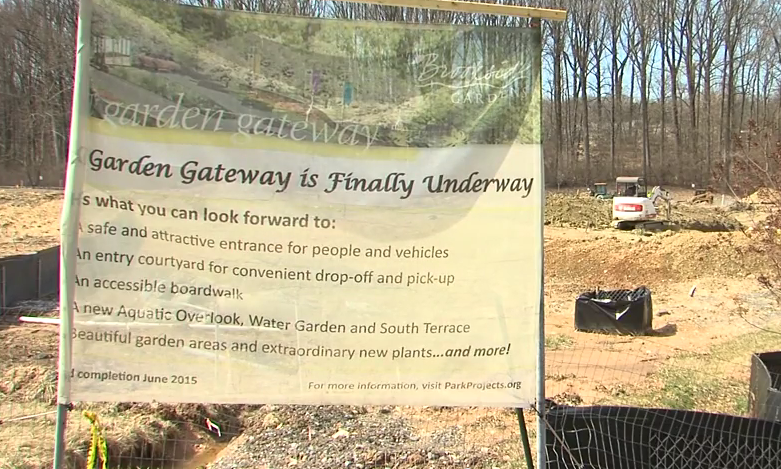 Brookside Gardens Creating a Parking Garden for Visitors (VIDEO)
Bulldozers and excavators are making way for a new parking area for Brookside Gardens in the Wheaton Regional Park that won't be your typical asphalt lot.
The more than $4 million project includes about 60 additional spaces for the cars plus about four acres of new plantings and water features. It's all  part of a larger master plan project for Brookside Gardens that also creates a new Glenallan Avenue entrance for the 45-acre facility. Krista Brick reports.
For updates and more details, visit Montgomery Parks CIP Brookside Gardens Entry and Parking Renovation and Brookside Gardens Gateway page for alternate parking locations.
Here is what you need to know to plan your visit:
The Visitors Center is open. 

Current access to the Visitors Center is through the rear double doors.
The Visitors Center parking lot will be closed for major improvements from March 2014 through June 2015.
The Conservatory parking lot offers 39 spaces, or use suggested alternate parking locations.
The Gardens and Conservatories are open