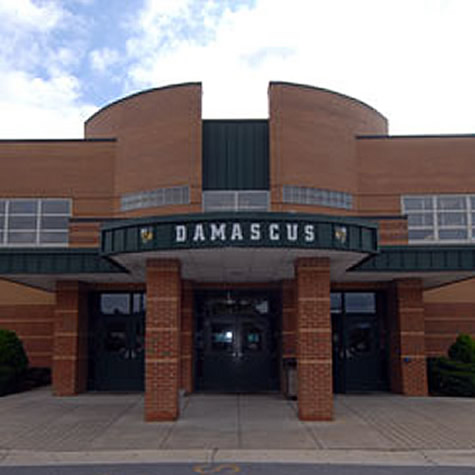 Brooms Discovered on Damascus High School Grounds Sunday
Multiple brooms were discovered Sunday evening on and near the Damascus High School grounds, according to the principal.
Principal Casey Crouse sent a letter to parents on Monday letting them know about the incident. According to the letter, the police were notified, and the brooms were removed Sunday.
Both Montgomery County Public Schools staff members and police checked the school grounds Monday morning to make sure the brooms had not been replaced.
Five students, all members of the junior varsity football team, are facing sexual assault charges for an incident that allegedly occurred at the school on Oct. 31.  The five students are accused of sexually assaulting four male victims in what was originally reported as a hazing incident. As reported in The Washington Post, a broom was used in the assaults.
Letter to parents from Damascus High School principal Casey Crouse:
DHS Families,

I am writing to inform you of an incident that occurred this weekend. Sunday evening multiple brooms were found attached to areas on and near the Damascus High School grounds. The police were notified and the items were quickly removed. MCPS staff members and MCPD officers surveyed the areas again Monday morning to ensure that the area was clear of the offensive items. This act is extremely upsetting and clearly demonstrates an attempt to harm the well-being of DHS students, staff and community. An investigation is underway and any person found responsible for this will be assigned consequences according to all applicable laws and in accordance with the MCPS Code of Conduct. Additional counselors and psychologists remain present at DHS to ensure we have support services in place for students and staff. If you have any information related to this incident please contact MCPD at 240-773-6200.

Sincerely,
Casey Crouse