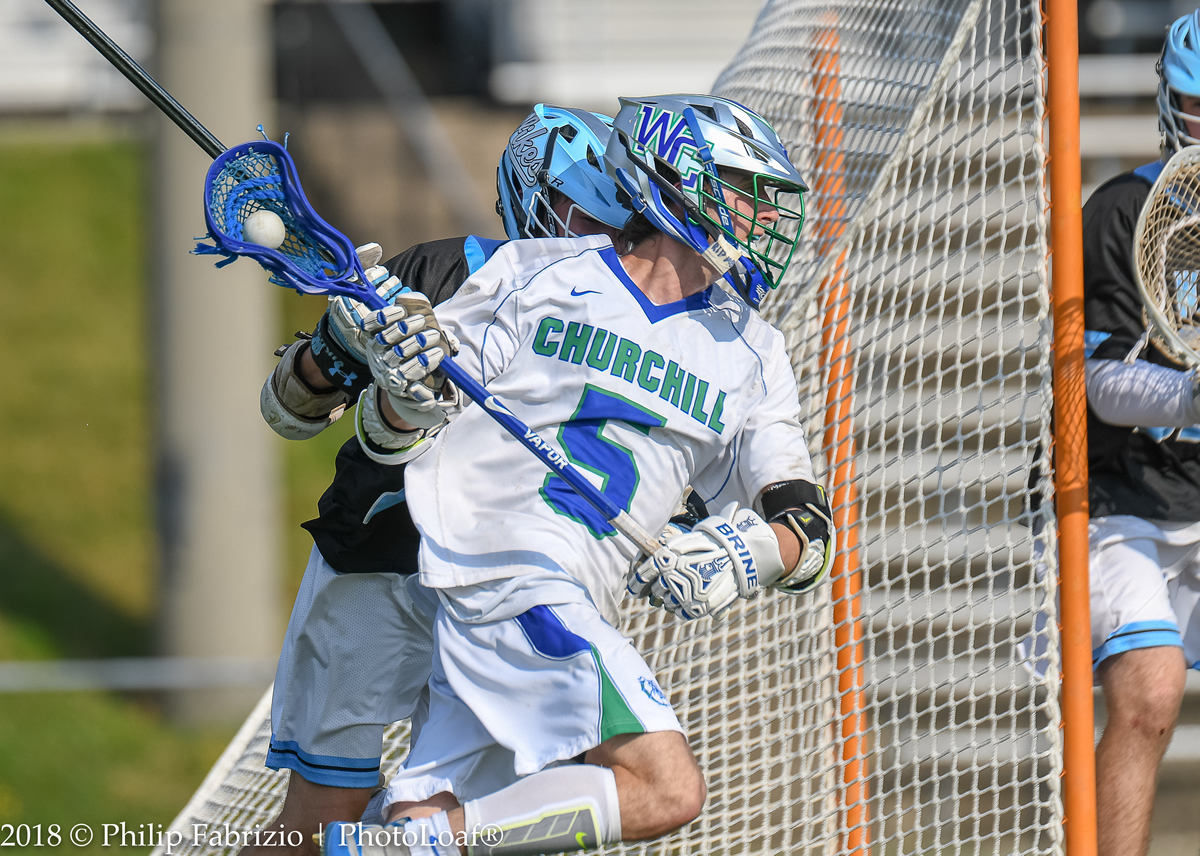 Bulldogs Advance to Regional LAX Finals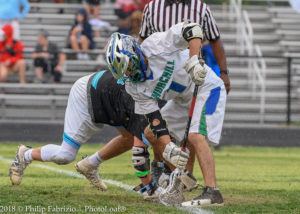 Churchill Bulldogs advanced to the MPSSAA 4A West Regional finals by defeating Whitman 18-1 in Potomac.  The reigning regional champions from Montgomery County took nearly 23 hours over the course of two days in a rain delayed contest to complete their return 4A West championship game. The Bulldogs, as the home team, will face Quince Orchard on Wednesday at 5 p.m. at Walter Johnson High School.
Led by Brady Altobello with 7 goals and 4 assists Churchill amassed a 7-0 lead in the first quarter of their contest against the Vikings on Monday evening.  The storm delayed game gave little respite to Whitman though they played more with greater purpose in the 2nd quarter on Tuesday.  Before halftime the Vikes were able to add a score by Fletcher and held the Bulldogs to just 4 goals, ending the half at 11-1.
After half it was all Churchill with adding 7 more scores to finish the game at 18-1 and advance to the regions.  Churchill standouts also included Slomnicki with 5 goals, Leonard 1 goal and 6 assists, and Moshyedi with 3 goals.
Photos follow below
All photos copyrighted 2018 Fabrizio for MCM.