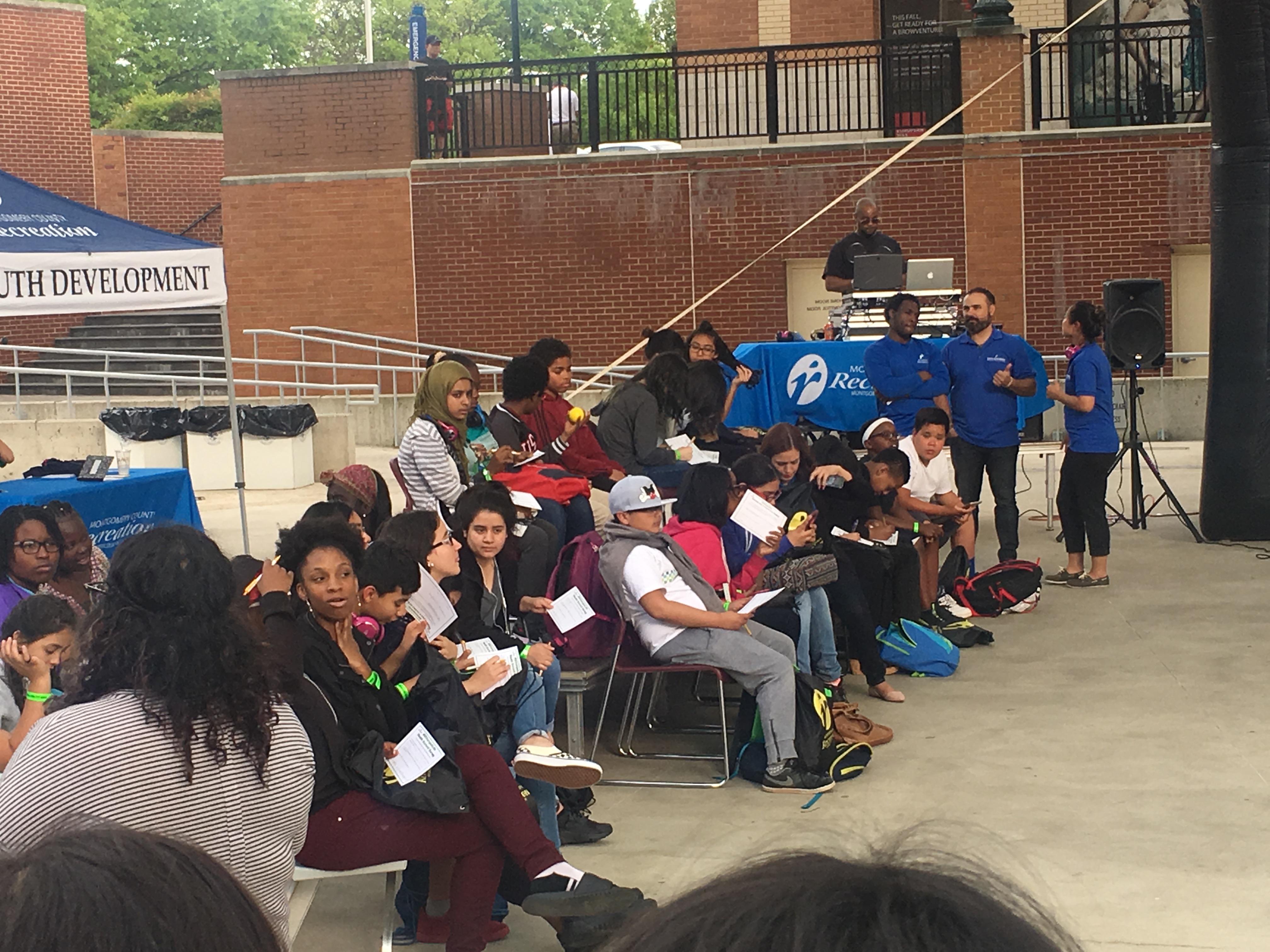 Bullying and Depression Are Concerns Expressed by Students During Town Hall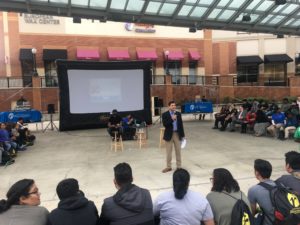 "I would like her to be involved in what's going on to get active with her peers and get involved in what's going on around the County," said parent Faith Gill.
Like Gill's daughter, dozens of students from across the county gathered at Veteran's Plaza in Downtown Silver Spring Wednesday evening for a youth town hall  meeting to discuss their concerns with County leaders.
The event was hosted by the Montgomery County Department of Recreation.
"It's the third year we're doing this," Gabe Albornoz, director of Montgomery County Department of Recreation said. "This is a unique opportunity to have their voices heard by public officials regarding issues that are important to them.
DJ QuickSilva from WKYS 93.9 was the moderator. When he asked students about their biggest concerns, students replied "parents separating, drugs, bullying, discrimination, racial injustice, police brutality, depression and suicide."
Montgomery County Councilmember Sidney Katz along with representatives from the Montgomery County Police Department, Montgomery County Fire and Rescue Services, the Takoma Park Police Department, and Montgomery County Public Schools were in attendance to answer the students' questions and concerns.
"It's really about learning what they see as the needs and opportunities and the gaps in programs and services but also what's working," Albornoz said.
Just arrived downtown Silver Spring where a youth town hall will take place shortly @mymcmedia @MoCoRec pic.twitter.com/QAOfriY6Hl

— Mitti Hicks (@MittiMegan) May 10, 2017
Students are starting to arrive @mymcmedia @MoCoRec pic.twitter.com/9zlWvYHlay

— Mitti Hicks (@MittiMegan) May 10, 2017
.@Montgomery_Rec is kicking off tonight's event @mymcmedia @MoCoRec pic.twitter.com/WiPBiTquyk

— Mitti Hicks (@MittiMegan) May 10, 2017
.@MC_Council_Katz says @MoCoCouncilMD cares about the concerns of youth. @mymcmedia @MoCoRec pic.twitter.com/vVYhgDbNUM

— Mitti Hicks (@MittiMegan) May 10, 2017
Tonight's moderator is @djquicksilva @mymcmedia @MoCoRec #2changealife pic.twitter.com/ZSazezkQtu

— Mitti Hicks (@MittiMegan) May 10, 2017