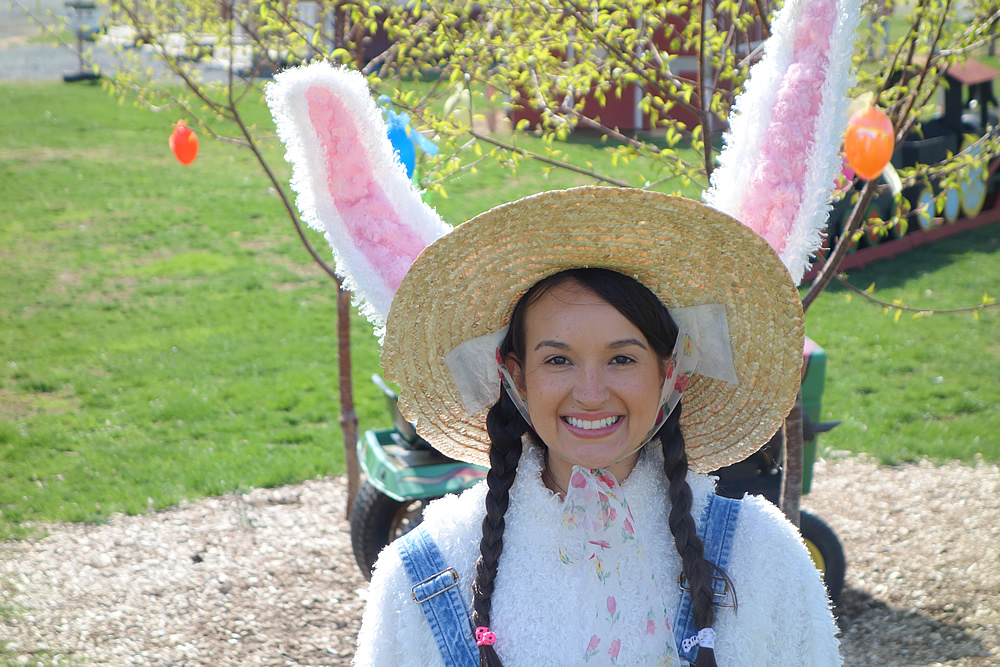 Bunnyland at Butler's Orchard (Photos)
The 19th annual Bunnyland is open this month at Butler's Orchard, 22200 Davis Mill Road, in Germantown.
You can visit Bunnyland from 9 a.m. – 3 p.m. on April 17, 18, 19, 21, 26 and 27. Bunnyland is closed on Easter.
Bunnyland activities, include:
–Enjoy a hayride down the Bunny Trail
–Race the Rubber Duck Derby
–Hunt for colorful eggs (we provide the basket!)
–Exchange eggs for a goodie basket to take home
–Visit with the farm's very own Country Bunny
–Ride pedal tractors
–Play in Hayromp and Playground
–Hop in Inflatable
–Ride the Giant Slides
–See Bunnies, Lambs and Chicks.
For more information, visit Bunnyland online.