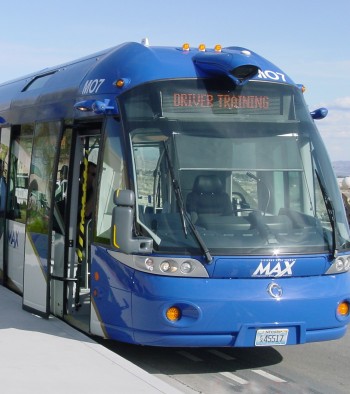 Bus Rapid Transit Informational Sessions Set for April 28 and May 3rd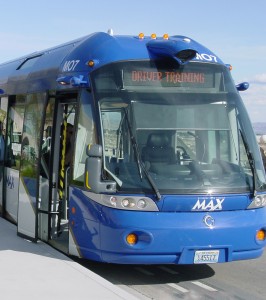 The Montgomery County Department of Transportation (MCDOT), in partnership with the Maryland Department of Transportation (MDOT), is planning to host two open houses in Montgomery County where the public can learn more and provide input on plans to develop Bus Rapid Transit (BRT) along the MD 355 corridor from Bethesda to Clarksburg.
The first Open House is scheduled for April 28, from 6:30 to 8:30 p.m. at the Bethesda–Chevy Chase High School Cafeteria, 4301 East-West Highway. The second Open House will be held on May 3, from 6:30 to 8:30 p.m. at the Gaithersburg High School Cafeteria, 101 Education Boulevard.
At the open houses, residents can meet the project team and learn about how BRT looks and works; the study process and schedule; existing area conditions; and the draft preliminary purpose and need statement.
Organizers said public involvement is vital to address community concerns and so residents can participate in the decision process.
MCDOT is studying BRT jointly with MDOT's Transit Administration and State Highway Administration. BRT is expected to increase high-quality transit services to the County's most densely developed areas, areas planned for redevelopment, and areas planned for new dense development. BRT offers a cost-effective and versatile way for communities to meet their transit needs. It uses well-planned bus routes and facilities that enable high-speed travel at lower cost than other forms of transit.
Project information is available online (MD 355 North and MD 355 South) or by calling the Maryland Transit Administration's (MTA) Corridor Manager at 410.767.1380, toll-free at 866.743.3682 or TTY 410.539.3497.
MTA encourages residents to submit questions or comments by email to md355brt@mta.maryland.gov or by mail to Maryland Transit Administration, 6 St. Paul Street, Suite 902, Baltimore, MD 21202.