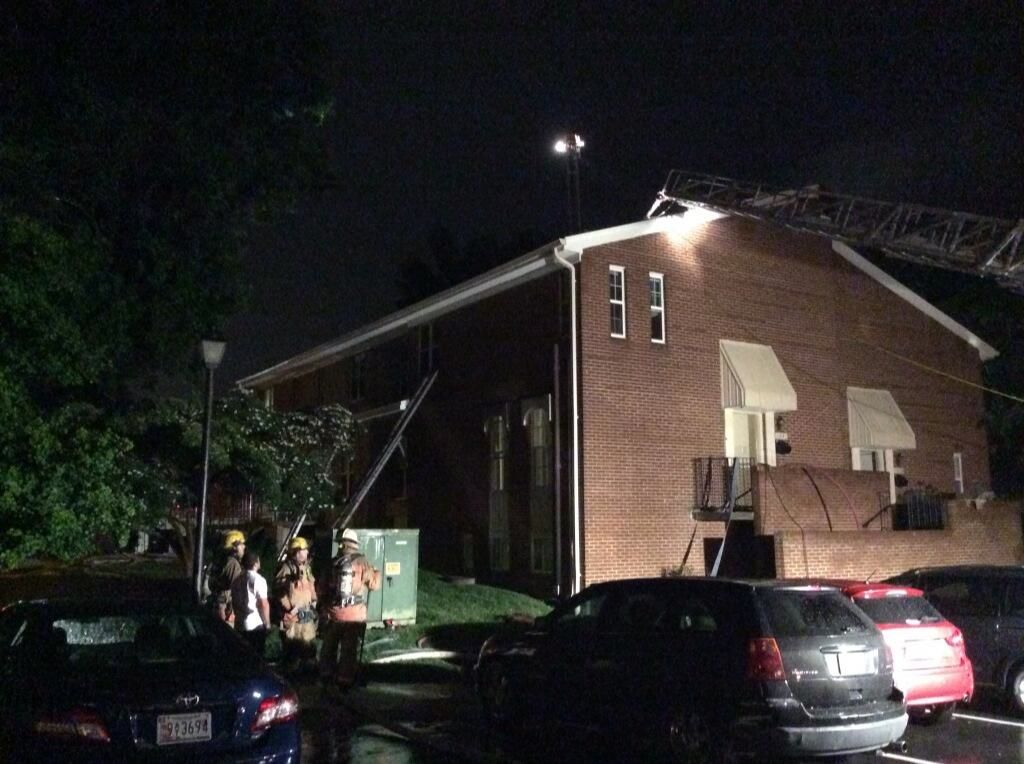 Busy Night for Montgomery County Fire and Rescue
It was a busy night for Montgomery County fire and rescue units who responded to dozens of calls following the strong storms that swept through our area on June 11.
Fire and Rescue Spokesperson Pete Piringer said firefighters believe at least three house fires were started by lightning.
Piringer said one of the fires ignited by a lightning strike to the roof caused $100,000 in damage at a residential building on Yale Place in Rockville. He said four units were damaged, 16 people were displaced and two firefighters were injured battling the two-alarm blaze. Another house fire on River Road also caused 100,000 in damage. Piringer said lightning also is blamed for this fire.
According to Piringer, several motorists were also stranded in their vehicles in high water caused by flash floods last night. He said several water rescues were made in the Bethesda and Potomac areas of Montgomery County.
More rain is expected today.
U/D Yale Place, Rockville – Cause, Lightning strike roof area; Damage, >$100K; 4 residential units & 16 people displaced, 2 FF injuries

— Pete Piringer (@mcfrsPIO) June 12, 2014
12820 River Rd, Damage estimated $100k; Cause, lightning strike resulting in room & contents fire in bsmt, as well as fire in utility room

— Pete Piringer (@mcfrsPIO) June 12, 2014
12820 River Rd, Lightening struck trees & gas line resulted in fire in bsmt & walls throughout large 3-sty single family house, no injury

— Pete Piringer (@mcfrsPIO) June 12, 2014
Heavy Rain deluged the Bethesda, Potomac, Rockville area w/ lots of lightening – we believe at least 3 homes were struck resulting in damage

— Pete Piringer (@mcfrsPIO) June 12, 2014