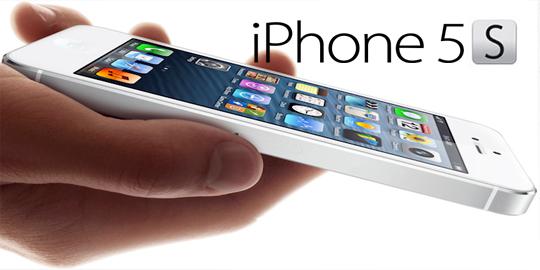 Calling for Great Application Essays
My husband and I are perhaps the most unlikely couple to have jumped on the "latest-greatest" iPhone bandwagon. He hasn't yet mastered the art of email, and I never felt the need to welcome Siri into my world, being totally satisfied with my "obsolete" iPhone 4 and its 3G technology. Yet here we are, both the first of our friends with the newly introduced iPhone 5S and its amazing fingerprint recognition! How did this happen, and how in the world am I going to tie it into my college application essay blog?
Bear with me. As my husband drove us to Ocean City this past weekend for a dental convention (I would be spending my time at Sun Fest, a big arts & crafts show), he asked me to email a lab order for him. Not only did it not transmit, but I noticed he had not sent or received any emails from his phone for more than a week. Something was wrong. I checked the settings, but I couldn't find the problem. So, with my phone, I found the nearest Verizon store, where certainly we could find help. Alas, in this lonely little store in the outskirts of Ocean City, we learned the phone's internal antenna was kaput. The best fix? A new phone, of course! And as luck would have it, the store harbored exactly two iPhone 5S's. And as even more luck would have it, we were both eligible for upgrades. So now, something I had laughed about—all these people standing in long lines for the "latest –and-greatest"—dissolved into a "Holy cow! We gotta get 'em!" And we did.
My husband is miserable with the new technology. I won't waste words on that. As for me, I found I had stepped out of the comfort zone of my old phone, which I had so proudly mastered, even to the point of helping students—in real time—with their college application essays from cloud-based technology. Now, with the 5S, I felt a little lost. But I dove into it anyway, and now I'm getting the hang of it. I even like it!
As for my tie-in to college application essays, sometimes you just have to understand why you're doing it and jump. When students take their first look at the writing prompts, they often feel overwhelmed. (What will they write about? How will they make themselves stand out? Will it be good enough to get them into their dream school?) I'm not suggesting jumping into deep water without knowing how to swim, but sometimes it's necessary to plunge in with what skills you have, with purpose, and with the assurance that others can help you to some degree.
Furthermore, diving into the deep waters of unmastered tasks can cultivate new skills and insights. Many students who are excellent writers for school have difficulties composing the type of introspective stories that college admissions offices want. But once they delve into their souls and get the words down, they not only achieve the opportunity to share a reflection of themselves impossible to portray with their test scores and GPA, but they often acquire a better self-understanding, too. It's the makings of a great essay.
So as I move past my discomfort zone with my new phone and discover all the new opportunities it offers me, I somehow feel I'm swimming in the waters of a younger generation, in perhaps my own Fountain of Youth. Just hide the mirrors!