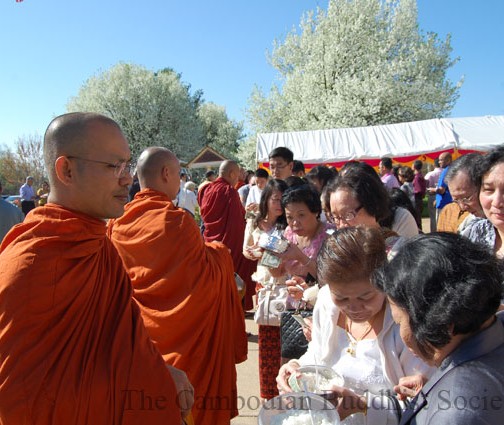 Cambodian New Year Festival Planned for April 16-17
Thousands of resident are expected to attend the Cambodian New Years Festival this month in Silver Spring.
The event usually draws nearly 3,000 people from around the region, according to Ken Kiv, who is one of the organizers of the festival. Those who attend the event can expect live music, games, food, a cultural show and more.
Admission is free and open to the public and the festival will take place from 10 a.m. to 5 p.m. on Saturday, April 16 and Sunday April 17. The Cambodian Buddhist Society is located at 13800 New Hampshire Avenue. For more information, call 240.271.8396 or visit the Cambodian Buddhist Temple's website.