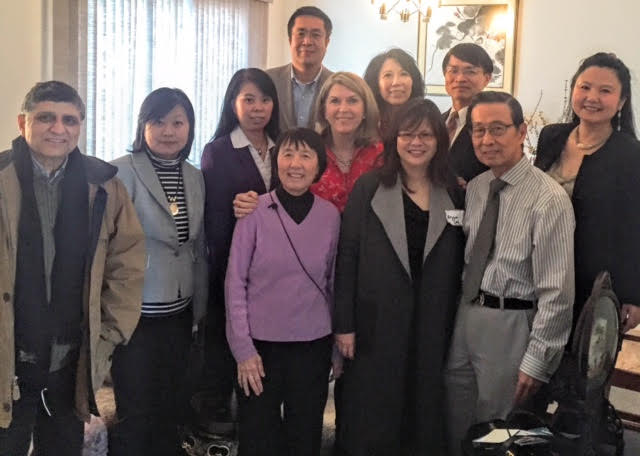 Campaigning with Kathleen Matthews: A New Vision for Women's Progress
MARYLAND PRIMARY ELECTION SPECIAL EDITION
Who will be on the ballot for the U.S. House of Representatives in Maryland's 8th Congressional District (CD-8) after Tuesday's April 26th Primaries?  Among the 10 candidates running in CD-8, only one stands out when it comes to promoting more progress for women in our communities. That candidate is Kathleen Matthews (D), who is in the top tier of Democratic candidates and going neck in neck with her opponents Jamie Raskin (D) and David Trone (D).  As a mother who raised three children in Maryland's 8th District, Ms. Matthews brings insight to issues that impact women of color and their families. She supports women making their own health care decisions and backs efforts that enable working women to have a level playing field in the workforce.
Recently, I had the opportunity to chat with Ms. Matthews about what made this election so unique. We both agreed that after 25 candidate forums, and with several of them focusing on issues relevant to targeted voter groups, there was no doubt 2016 had so much more momentum than previous election years.
"Beyond the traditional grassroots groups, such as labor, teachers and environmentalists, in the 2016 election we are seeing the full diversity of the 8th District represented in the political process. From Muslims, Christians and Jews, to Iranian Americans, Chinese Americans, African Americans and Latinos, the ethnic communities and other populations want their voice heard, and they are exercising their political muscle by hosting candidate forums and getting out their votes," says Ms. Matthews.
In honor of the primaries, Politics Within Politics showcases Ms. Matthews traveling across the congressional district to meet with diverse constituents. The photos below are a few highlights from her efforts on the campaign trail.
**NOTE: All photo captions were provided by the Kathleen Matthews for Congress campaign.
Who do you think will be on the ballot for Congressional District 8 after April 26? Let us know on Twitter: @abuoyedpath, #politicswithin