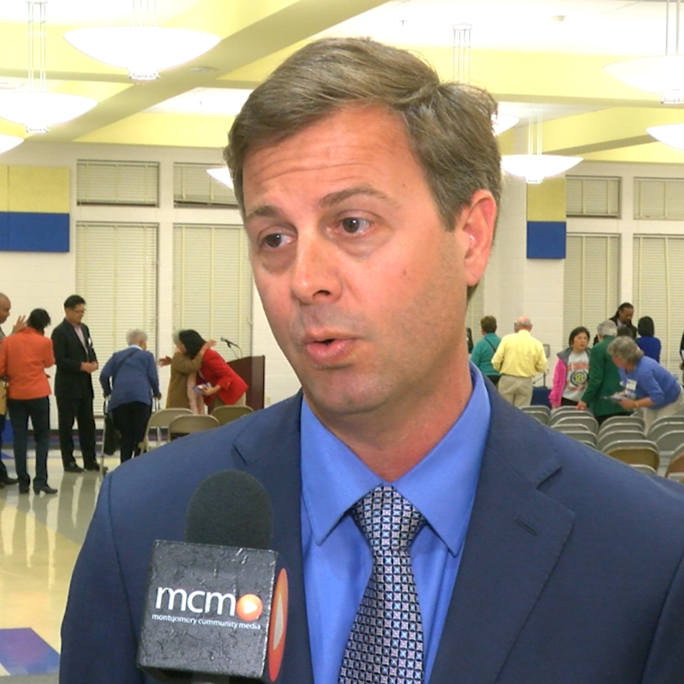 Candidate Blames Parents for Achievement Gap
At a forum Monday night for Montgomery County Board of Education candidates, Brandon Rippeon said parents were to blame for the county's persistent achievement gap, with white and Asian students outperforming African American and Hispanic students.
Here's a follow-up interview:
Rippeon is running for the at-large seat made vacant by Jill Ortman-Fouse, who is running for an at-large County Council seat. He is running against Ryan Arbuckle, Timur Edib, Marwa Omar Ibrahim, Julie Reiley, John A. Robertson, Karla Silvestre and Stephen Sugg.
The forum, put on by the Montgomery County League of Women Voters, took place at Gaithersburg High School.
Montgomery County voters will elect four nonpartisan members to the Board of Education in November.
The top two vote-getters in the June 26 primary for the at-large and District 3 seats will move on to the general election.
Districts 1 and 5 only have two candidates who filed, and the candidates will advance to the general election.
Polls are open from 7 a.m. to 8 p.m. Early Voting is available from June 14 to June 21 at 11 early voting centers throughout Montgomery County.
League of Women's Voters forum on Montgomery County Board of Education candidates to start soon. #MoCoVotesMCM pic.twitter.com/w0UlLJ9pMh

— MCM-Doug (@Media_Doug) April 23, 2018
Nearly 200 people here at Gaithersburg High School to hear school board candidates. pic.twitter.com/Zb410te3a1

— MCM-Doug (@Media_Doug) April 23, 2018