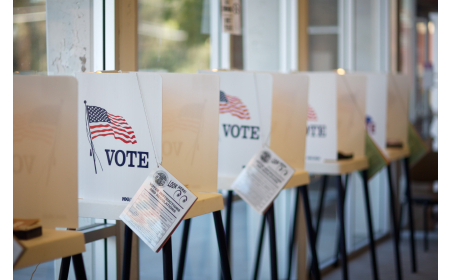 Candidate Filing Deadline Update
The Board of Elections notes that Maryland House Bill HB1499, signed into Law by Maryland Governor Martin O'Malley on May 2, changes the candidate filing deadline in Gubernatorial Election years to the last Tuesday in February.  Therefore, the filing deadline for candidates who wish to appear on the 2014 Gubernatorial Primary Election ballot is Tuesday, February 25, 2014, at 9 p.m.
Montgomery County individuals interested in running for County Executive, County Council, State's Attorney, Clerk of the Circuit Court, Register of Wills, Sheriff, Board of Education (Districts 1, 3, 5, and At-Large), or Democratic and Republican Central Committees may file a Certificate of Candidacy with the Montgomery County Board of Elections at 18753 N. Frederick Avenue, Suite 210, in Gaithersburg.  Candidates for all other offices on the 2014 Primary ballot should contact the Maryland State Board of Elections for filing locations.
The Montgomery County Board of Elections is open from 8:30 a.m. – 5 p.m. Monday through Friday.  To arrange an appointment, please contact Brian McKevitt at 240.777.8502.