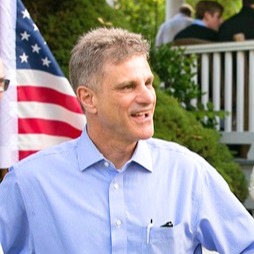 Candidate Wants To Change How Council Does Business
A 58-year-old money manager running for Montgomery County Council said he wants to change the way the council makes decisions.
"Somebody has got to take the time to put the citizens in the drivers seat," Republican Ed Amatetti said.
Amatetti, who lives in North Potomac, said he's been to lots of hearings and he's found county elected officials to be "aloof." He said the panels created for small cell antennas seem to lack input from any citizens group.
"For all I know, what the county's doing is exactly perfect," Amatetti said. But he thinks councilmembers could seek out more comments from people affected by their decisions.
"I know going door to door that good things will happen, and it wouldn't be a free for all," he said.
Amatetti is a Republican seeking the council seat for District 2, which encompasses Darnestown, Germantown, Clarksburg and Damascus. He will face at least Tom Ferleman of Montgomery Village in the Republican primary; the filing deadline for candidates is Feb. 27, 2018, and the primary is June 26.
The current officeholder is Councilmember Craig Rice, a Democrat who is seeking his third term. He faces Tony Puca of Gaithersburg in the Democratic primary.
Amatetti, Ferleman and Puca have filed their candidacies with the Maryland State Board of Elections, according to the board's online records. Rice has not yet filed.
He said education was one of his core issues, and he plans an education forum for Saturday, Oct. 21, at Hallie Wells Middle School in Clarksburg. He said he'll discuss where county schools stand in relation to other counties, and where state schools are in relation to other states.
"Some states are moving past us. Others are just standing still. I want us to join the states that are progressing," Amatetti said.
He said Montgomery County Public Schools has not made a dent in the achievement gap in 30 or 40 years, with only a few exceptions.
Amatetti said he's also concerned about job creation in the county — "job creation doesn't rely on working in Virginia or getting a federal government job," he said.
Over the last 10 years, he said, the county has lost jobs and the commercial tax base hasn't increased.