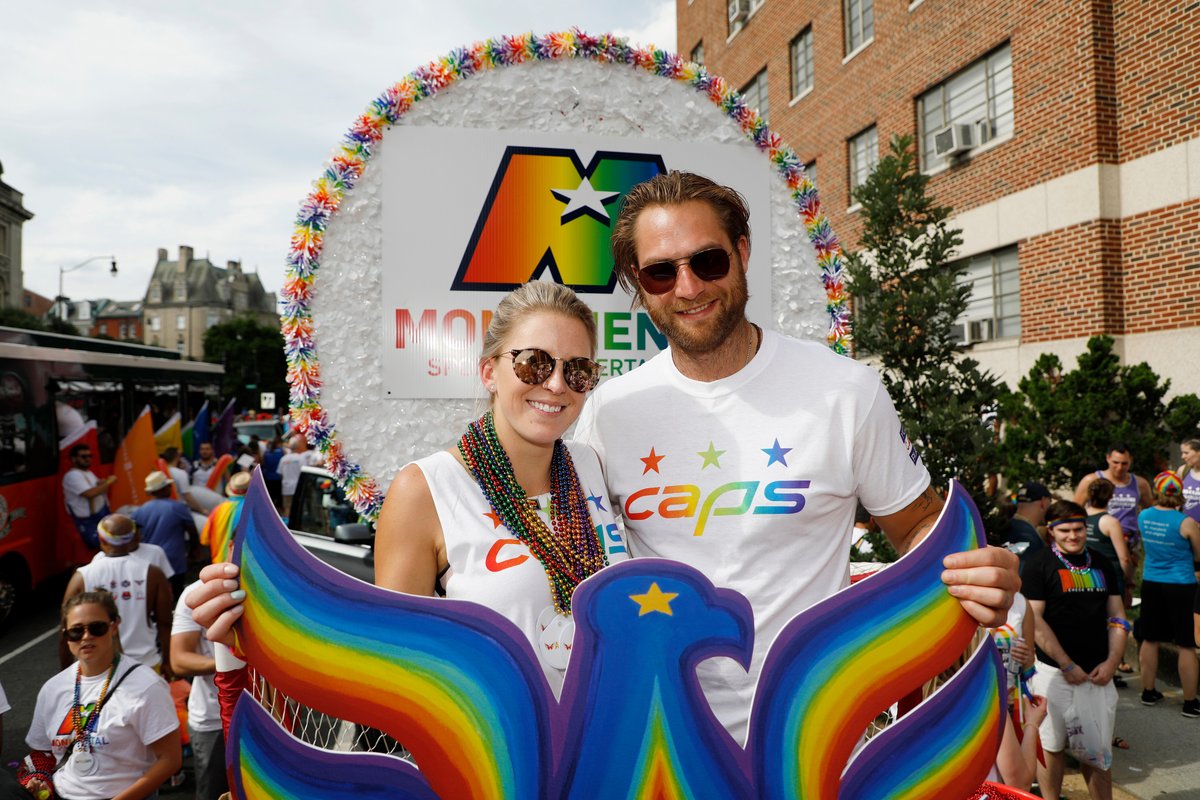 Capitals' Goalie Holtby Rocks the Capital Pride Parade
Washington Capital's star goalie Braden Holtby and his wife Brandi Holtby spent their weekend celebrating Pride month at the Capital Pride Parade in Washington D.C.  Holtby showed his support for the LGBTQ community on Saturday by marching in the parade. For the third time, the Caps goalie was in attendance with his wife joining thousands of people lining the streets in D.C. Holtby was not content to just ride in Monumental Sports and Entertainment's float and throw beads. He got out a few times to hug and shake hands with some of the attendees.
Here's a glimpse of the Parade and the Holtbys participation through Twitter.
We're all stronger together. @Holts170 and @bbholtby spent their weekend celebrating #Pride at @CapitalPrideDC for the third time! #HockeyIsForEveryone pic.twitter.com/eJYAZ6YVSj

— NHLPA (@NHLPA) June 10, 2019
A moment at #Pride this #ALLCAPS fan will never forget. pic.twitter.com/DRBRmztCRC

— Washington Capitals (@Capitals) June 8, 2019
MSE rocked the rainbow 🌈 today for #CapitalPride with @Holts170 and Brandi Holtby, @Caps_Slapshot , @WizardsGWiz, @WashMystics Pax and @WashingtonValor Blitz, and lots of friends. We're proud to support our LGBTQ+ players, staff members and fans not only today but all year long. pic.twitter.com/GBMQqXlmnl

— MSE Foundation (@MSEFndn) June 9, 2019
.@Holts170 dominating the t-shirt throwing game 💪🏼 pic.twitter.com/MiWLoUR7Ps

— Washington Capitals (@Capitals) June 8, 2019
Thank you for sharing yourself with us, DC. We see you, we hear you, we feel you, and we love you for exactly who you are. Our hearts are so full today. 🏳️‍🌈 pic.twitter.com/Q4wAuD7yzT

— Brandi Holtby (@bbholtby) June 9, 2019