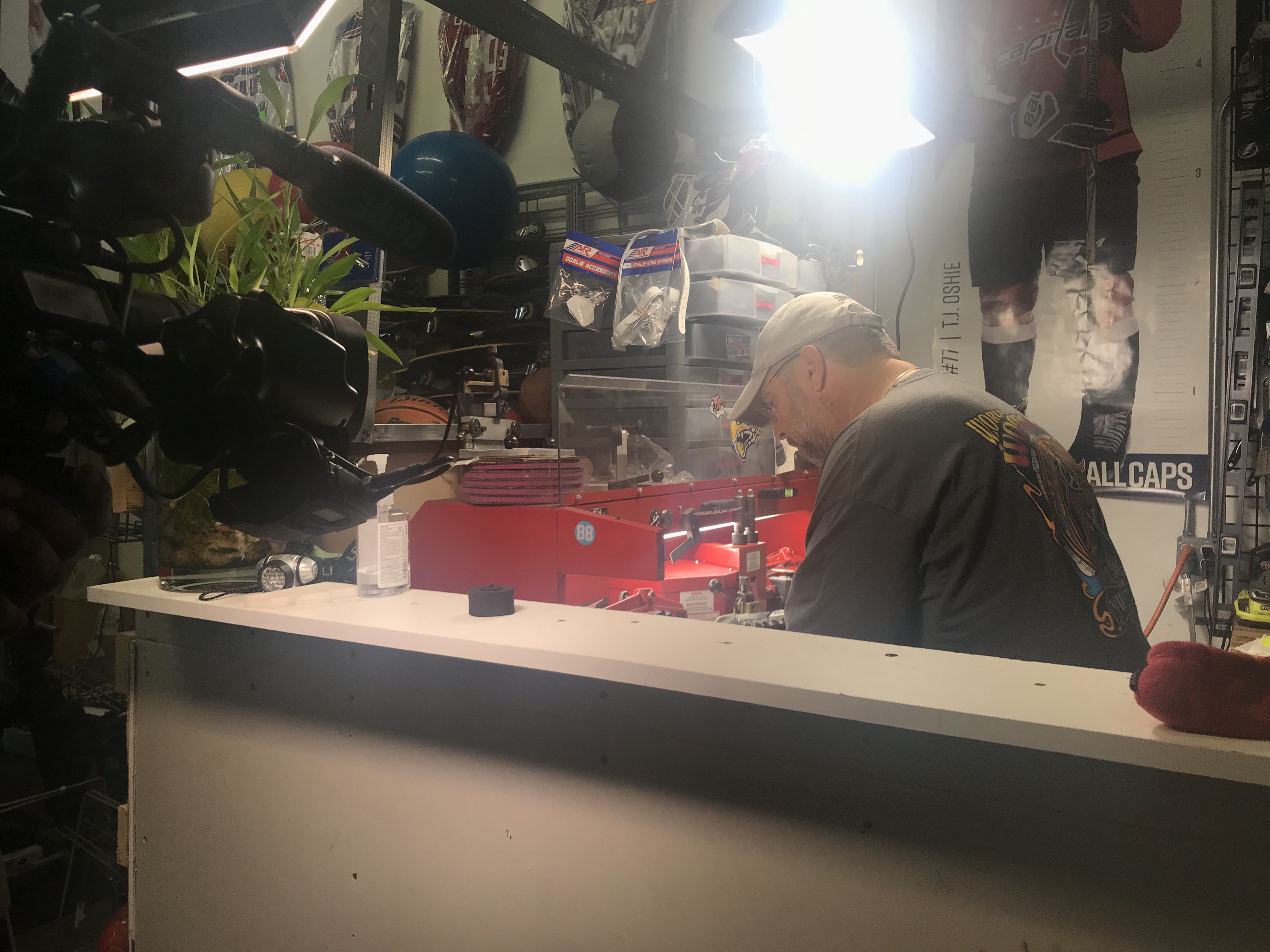 Capitals Vs. Lightning: Washington Fans Are Gearing Up For the Conference Finals
The first thing you might notice in Replay Sports, a local consignment sports and equipment store in Rockville, could be the array of jerseys that decorate the inside of the shop.
From basketball, football, baseball, and hockey,  it's a place where any sports fan can find their favorite team jersey. If you're a Washington Capitals fan, however, your chances are slim.
At the beginning of hockey season,  Replay Sports had approximately 80 Washington Capitals team jerseys for sale.  Now that the team has advanced to the conference finals, there are only six jerseys left.
"It's an exciting time in Washington" the store's owner Mitchell Yanoff, said. "Everyone is happier and they're honking a bit less."
The Capitals are set to battle the Tampa Bay Lightning in Game 3 of the National Hockey League's Conference Finals at Capital One Arena Tuesday.  The Capitals are leading in the series 2-0.
So what will it take for the Capitals to advance to the championships?
Yanoff, who has lived in Montgomery County for more than 30 years and somewhat of a Capitals fan,  discusses what he believes the team needs to accomplish to compete for the Stanley Cup in the video below: