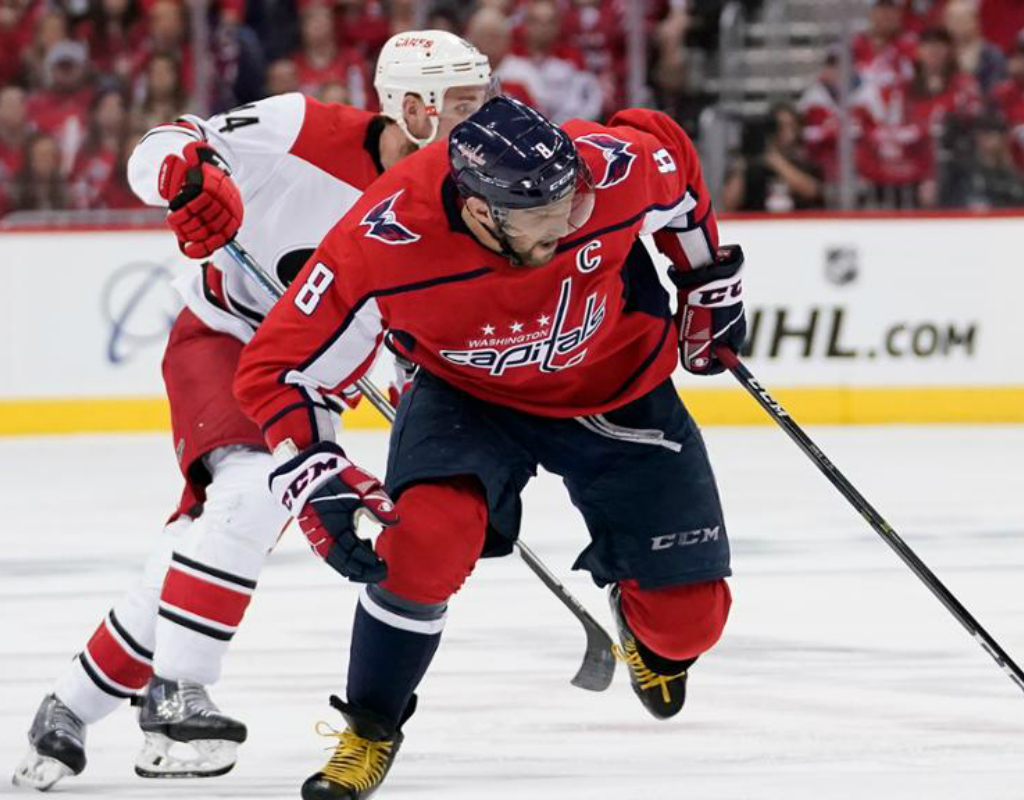 Caps vs 'Canes Game 7: How and Where to Watch
The Capitals play for the chance to move on in the playoffs tonight in game seven against the Carolina Hurricanes. Though the Caps are favored, the Hurricanes may have an ace in the hole: Justin Williams, also known as "Mr. Game 7" throughout the league.
Williams, a former Capital, recorded a perfect 7-0 record in winner-take-all situations with seven goals and seven assists prior to losing his first game seven in the first round as Washington fell to Toronto. Caps forward Carl Hagelin has made a similar impact in game sevens, and he is in a four-way tie for most game seven wins by any player with eight (four against the Capitals while he played for the Pittsburgh Penguins).
The last game seven the Caps played in ended well, as goaltender Braden Holtby shut out the Tampa Bay Lightning to send his team on to play for and win the Stanley Cup in 2018.
How to watch:
TV: NBC Sports Washington – coverage starts at 6 p.m.
Radio: Capitals Radio Network – 106.7 The Fan FM
Online: stream through NBC Sports Washington's app: MyTeams by NBC Sports
Go to the game: tickets.
Looking for somewhere to watch?
ROCKVILLE: 7 Locks Brewing – 12227 Wilkins Ave.
Happy Hour: $2 off pints from 4-7 p.m.
Capitals v. Hurricanes watch party: $1 off pints for people in Caps gear starting at 7:30 p.m.
BETHESDA: Caddies Bar and Grill – 4922 Cordell Ave.
Voted best bar to watch a Caps game by Bethesda Magazine
$12 pitchers of Bud Light/Miller Lt/Yuengling
$18 buckets of beer
$4 'rock the red' shooters
WHEATON: Unplugged Restaurant & Sports Bar – 11305 Georgia Ave
Bottle beers $3-4, drafts $5
Wings $1/each
The Capitals have recorded a dismal 5-11 in franchise game sevens, including a 3-8 home record. Neither team has proven they can win on the road in this series, though, with the home team winning every game this series. For tips on how to maintain a relatively stress-free evening, use this helpful resource.
Tonight's winner will go on to face the New York Islanders, led by former Caps head coach Barry Trotz in a best of seven series starting on Friday.