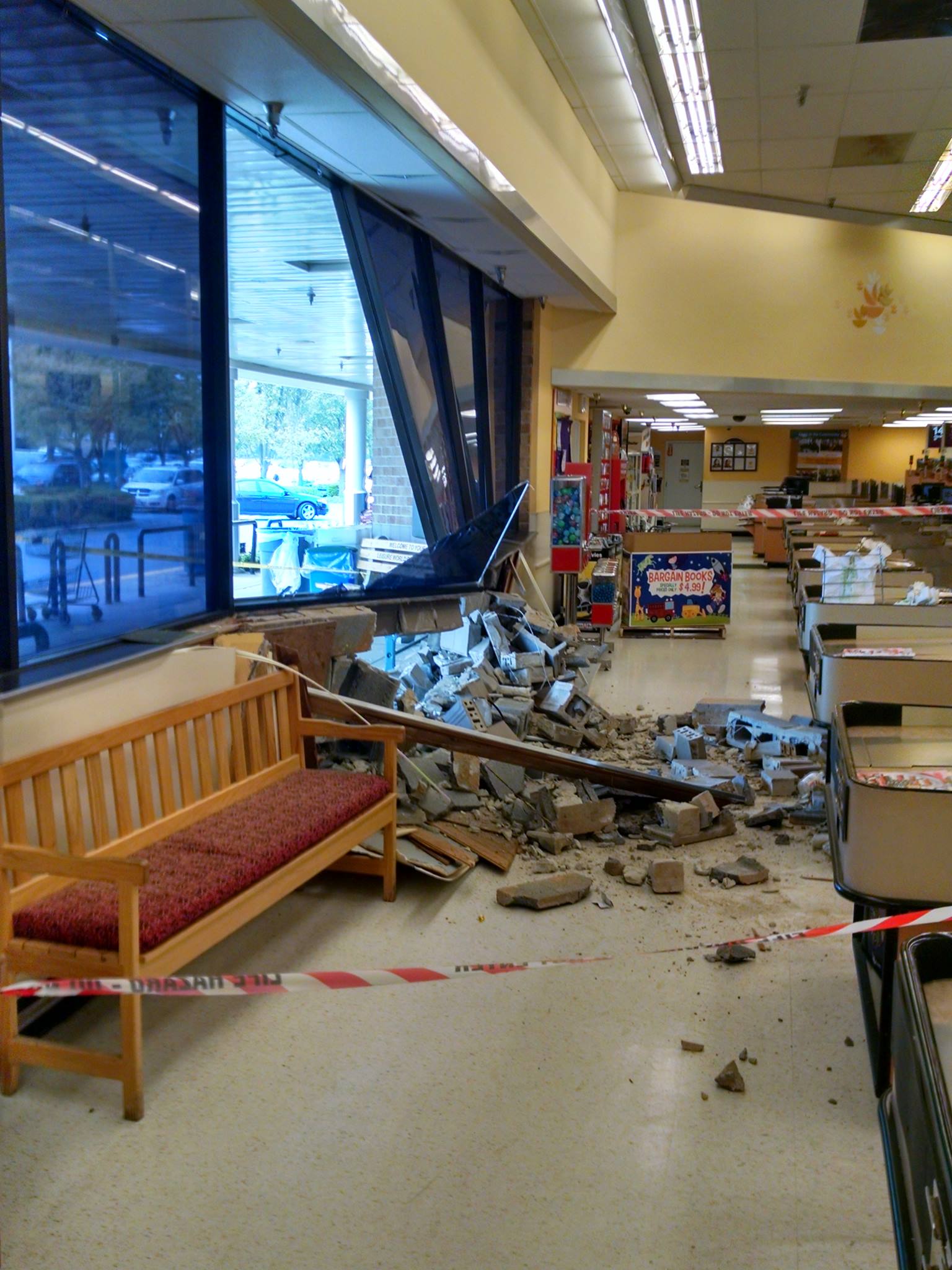 Car Crashes Into Giant Grocery Store in Aspen Hill (PHOTOS)
Montgomery County police and firefighters responded to a collision at the Giant Food Store at 3860 International Drive near Leisure World in Aspen Hill shortly before 3 p.m. on Thursday afternoon.
According to police, an 88-year-old man was driving a 2002 Buick Century when the vehicle struck the building near the front entrance of the Giant. Police said the driver and an 84-year-old woman passenger were transported to MedStar Montgomery Medical Center for treatment of minor injuries. Police said no customers inside the Giant were injured.
The Giant store was closed while building inspectors checked on the structural integrity of the store, according to police.
ICYMI (3p)Leisure World Plaza SC Giant store 3800blk International Dr. will be CLOSED for several hours for repairs pic.twitter.com/dOvwbHDhOZ

— Pete Piringer (@mcfrsPIO) May 12, 2016
Leisure World Plaza – no serious injury – car crashed into front of store – no pedestrians or store patrons injured pic.twitter.com/3DFjP3t7DN

— Pete Piringer (@mcfrsPIO) May 12, 2016
Leisure World Plaza SC Giant Store CLOSED due to vehicle into bldg – 2 NLT injuries, No pedestrians struck pic.twitter.com/LHqR4XPi6S

— Pete Piringer (@mcfrsPIO) May 12, 2016