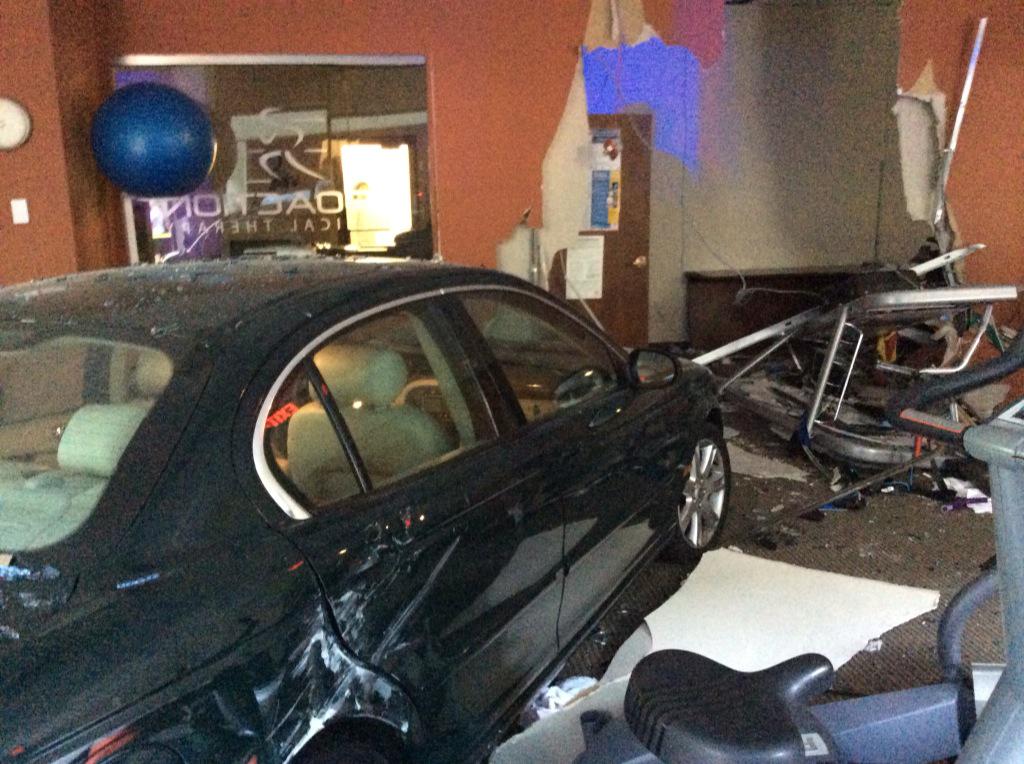 Car Crashes Into Office Building From Parking Garage (PHOTOS)
UPDATED Montgomery County firefighters extricated two people after a car crashed into an office building from a ground level parking garage at 11820 Parklawn Drive this morning.
Fire and Rescue Spokesperson Pete Piringer said medics transported a total of four people to area hospitals, including the driver of the car. He said their injuries are not life threatening. Piringer said several other people were evaluated at the scene by medics but refused transport to the hospital.
According to Piringer, emergency rescue crews extricated the driver of the car and a woman who was sitting at a desk where the crash occurred and who was trapped by the vehicle and debris.
Piringer said there is a lot of property damage but appears to be no structural damage to the building.

Update – Parklawn Dr, Total 4 transports, 3 Pri3, NLT & 1 Pri2, trauma, serious, all NLT, several others evaluated pic.twitter.com/4c9BpiBQ0X

— Pete Piringer (@mcfrsPIO) May 7, 2015
Update – Parklawn Dr car into bldg, trapped occupant (under desk & debris) extricated & transported Pri2 trauma, NLT pic.twitter.com/GOUhunImmU

— Pete Piringer (@mcfrsPIO) May 7, 2015
More…Parklawn Dr, car crashed into office from parking garage, EMS transported 3 adults & evaluated 6 others pic.twitter.com/dpjfq0vXw6 — Pete Piringer (@mcfrsPIO) May 7, 2015