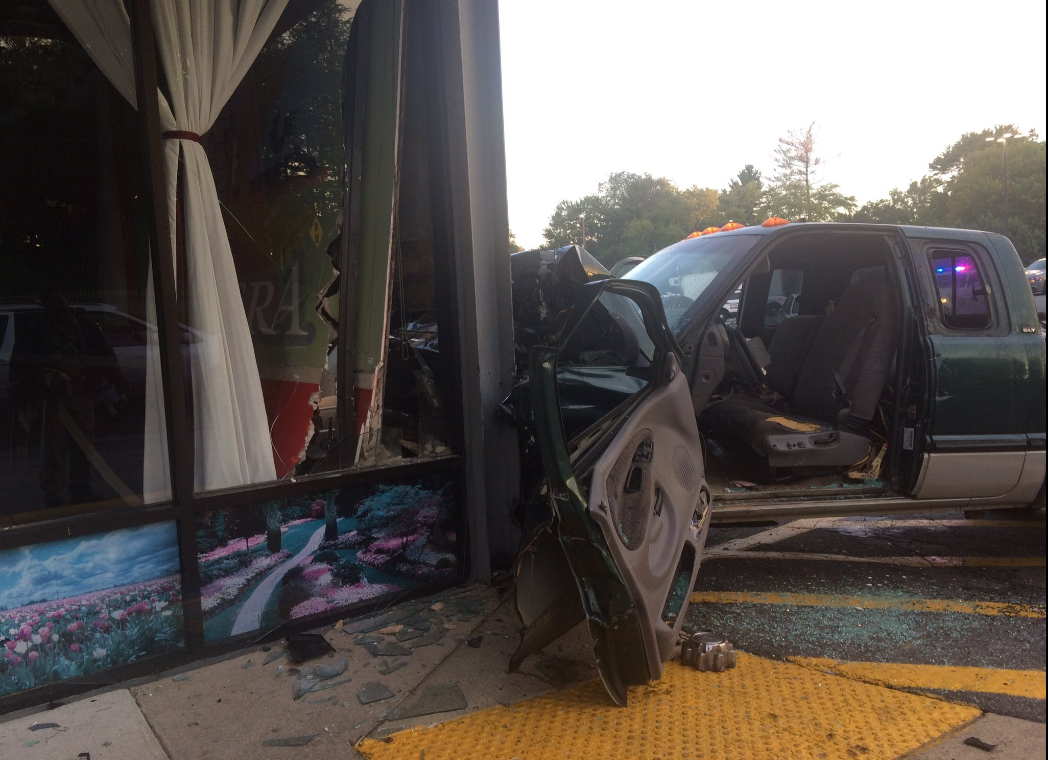 Pick-up Truck Crashes into Silver Spring Restaurant (PHOTOS)
UPDATED A pick-up truck through a restaurant in Silver Spring, Monday morning, according to Montgomery County Fire and Rescue Services Spokesperson Pete Piringer.
A pick-up truck drove into La Frontera Restaurant and caused moderate structural damage, Piringer said. Emergency responders extricated the the driver of the car and transported the driver to the hospital. Randolph Road was temporarily closed.
The building is "unsafe" to occupy, Piringer said. A building inspector was requested, he said.
More…..La Frontera Restaurant, struck by vehicle, driver was trapped & extricated, bldg inspector requested, bldg unsafe to occupy pic.twitter.com/MkdhGe5ib4

— Pete Piringer (@mcfrsPIO) October 3, 2016
Update – La Frontera Rest, Randolph Rd, CLOSED, structural damage, EMS transported driver Pri2, trauma, no traffic issues pic.twitter.com/dWEAUcjQ87

— Pete Piringer (@mcfrsPIO) October 3, 2016
Update – 4217 Randolph Rd, La Frontera Restaurant, pickup truck into bldg, moderate structural damage, bldgs inspector requested

— Pete Piringer (@mcfrsPIO) October 3, 2016