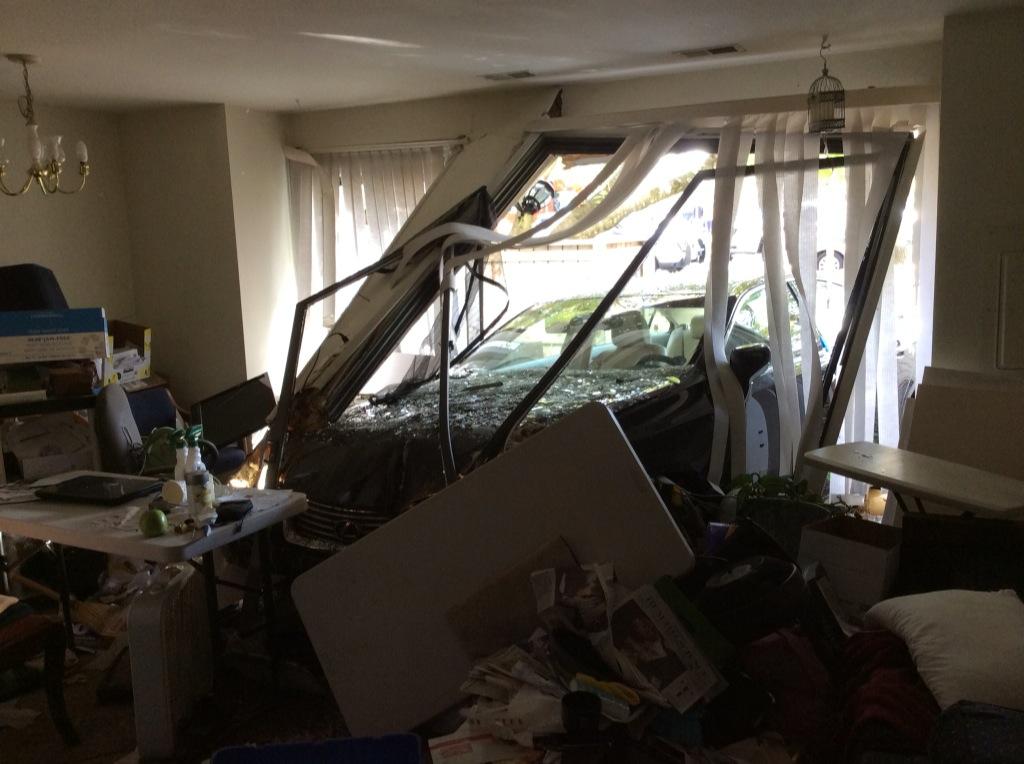 Car vs. Townhouse (PHOTOS)
UPDATED Montgomery County fire rescue crews are on the scene of a car vs. a townhouse on Ridgeline Drive near Clubhouse Road in Montgomery Village.
Fire and Rescue Spokesperson Pete Piringer reported on his Twitter account that there are several injuries. He said two people in the car were injured in the crash. A person who was at home on the sofa at the time of the crash was not injured, Piringer said.
According to Piringer, a building inspector has posted a sign on the home noting it is unsafe to occupy and a cat has been reported missing from the home.
The investigation continues.
U/D correct address 9900blk Ridgeline Dr, 1 resident displaced, striking vehicle crossed Club House Rd & hit fire hyd pic.twitter.com/K6pjxTkEh2

— Pete Piringer (@mcfrsPIO) October 21, 2014
Traffic Advisory – Club House Rd CLOSED at Montgomery Village Av, G'Burg pic.twitter.com/Yr4LfBnCOf — Pete Piringer (@mcfrsPIO) October 21, 2014
U/D MoCo Building Inspector posted house 'unsafe to occupy', structural damage significant, pet cat missing pic.twitter.com/nnRuE5zd1o

— Pete Piringer (@mcfrsPIO) October 21, 2014
U/D Club House Rd, G'Burg, 1 adult female occupant was on couch when car crashed into house, she was not injured pic.twitter.com/ZKjAHkgtnV — Pete Piringer (@mcfrsPIO) October 21, 2014
U/D Club House Rd, 2 occupants in car were evaluated 1 adult male Pri 2 serious, 1 adult female NLT injuries, pic.twitter.com/ZZ96B809lm

— Pete Piringer (@mcfrsPIO) October 21, 2014
U/D Clubhouse Rd, G'Burg, vehicle into bldg, driver trapped, EMS evaluating other injuries, structure damage, bldg & elec inspector needed — MCFRSNews (@MCFRSNews) October 21, 2014
19600blk Clubhouse Rd, near Ridgeline Dr, G'Burg, car into a house, w/ entrapment

— Pete Piringer (@mcfrsPIO) October 21, 2014