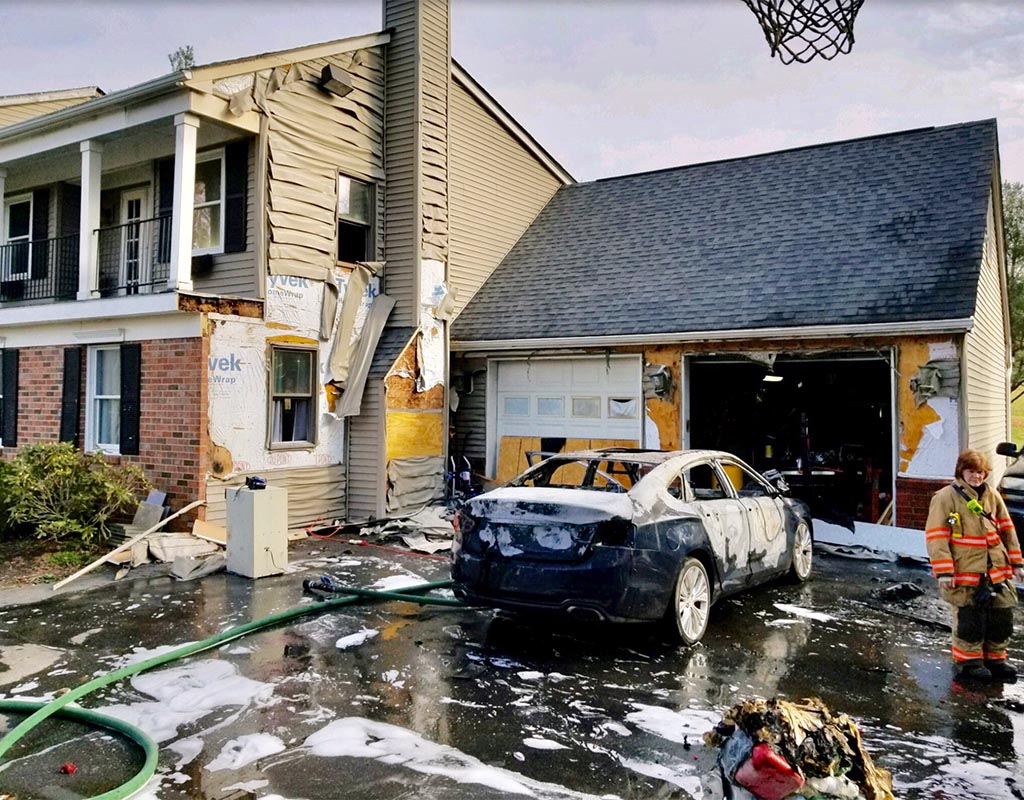 Car Wash Gone Wrong: Vehicle, Garage Fire in Damascus
A car caught on fire from the owner cleaning and drying it with a "heat gun," Pete Piringer, a spokesperson for Montgomery County Fire and Rescue Services, said on Twitter.
According to Piringer, firefighters responded to calls Thursday morning about a vehicle engulfed in flames in a driveway on Middleboro Drive in Damascus. The fire extended to the garage, but not into the home, Piringer said.
Firefighters were able to put out the blaze, but the fire caused less than $100,000 worth of damage, Piringer said.
Piringer said, the three residents who live in the home will not be displaced and nobody was injured.
Update -,10700blk Middleboro Dr, Damascus, vehicle fire extended to garage, 3 residents OK (not displaced), person cleaning car & drying w/ heat gun., caught car on fire; fire extended to garage, but No extension into home, however exterior was damaged; damage <$100K; no injury pic.twitter.com/Xkt41xM1F2

— Pete Piringer (@mcfrsPIO) April 4, 2019