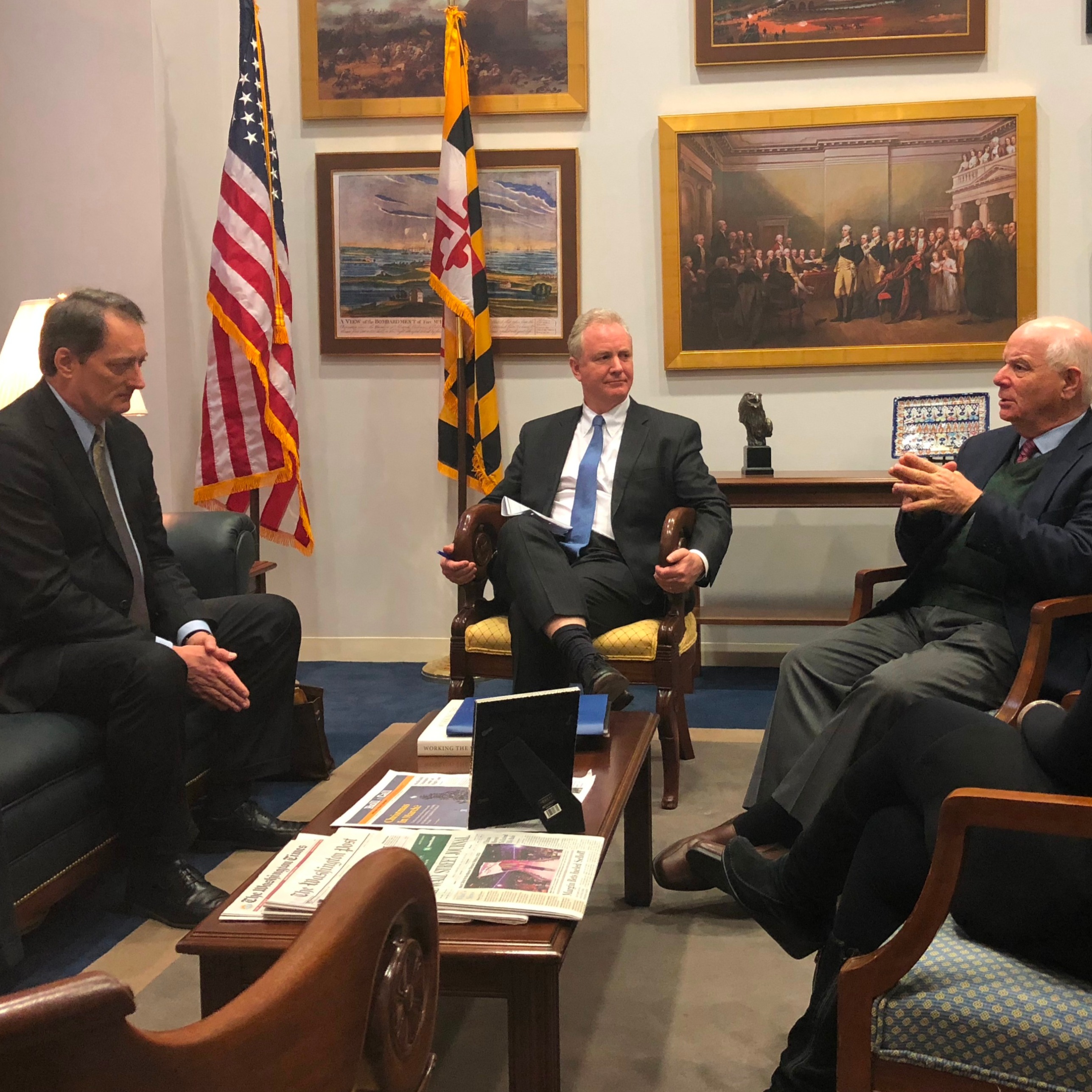 Cardin, Van Hollen Meet Over Local Youth's Death in Paraguay
U.S. Sens. Ben Cardin and Chris Van Hollen met Monday with Ambassador Lee McClenny, the recently confirmed ambassador to Paraguay, to discuss the death of Alex Villamayor, who was killed in Paraguay in 2015.
His aunt, Kim Luk, who still lives in Maryland, also was part of the meeting.
Cardin and Chris Van Hollen have introduced a Senate Resolution honoring the life of Alex Villamayor, who was killed in Paraguay in June 2015, and asking the government of Paraguay to allow the FBI to investigate.
Villamayor was born in Rockville, and he moved to Paraguay with his family when he was 6. He had been accepted to attend Montgomery College in the fall 2015 term.
Sixteen at the time of his death, Villamayor was killed the city of Encarnación on June 27, 2015.
First ruled a suicide, Villamayor's death has followed a number of twists to get to this point.
Cardin and Van Hollen's resolution faults the Paraguayan authorities for failing to collect blood and DNA samples at the scene of the crime, conduct gunshot residue analysis, and collect cell phone records and data.
In August 2015, the young man's body was exhumed for additional forensic examination, which found that he had been raped and physically assaulted prior to his death, the resolution says.
Also that month, Paraguayan prosecutor Olga Wilma Araujo Ayala was removed from the case for mismanagement.
In September 2015, Mathias Wilbs, an employee at the property where Villamayor was killed, gave an interview in which he said he removed the murder weapon from the crime scene and placed another firearm in Villamayor's hand.
That same month, the death was ruled a homicide, and Wilbs and René Hofstetter were charged.
The next month, the investigation turned to Alain Jacks de Bedoya, who was charged, and then the charges dropped in November 2016.
The Cardin-Van Hollen resolution also calls on the State Department to prioritize justice for Alex Villamayor in its diplomatic engagement with the Government of Paraguay.
It also wants the State Department to review its procedures for providing services to U.S. families slain or assaulted abroad.