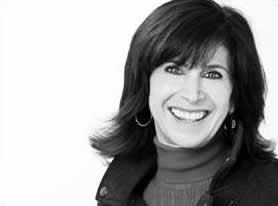 Cari Shane Headlines Small Business Series at MCM (LIVE VIDEO)
Cari Shane, principal with /'sas∙s'ē/ Agency is the keynote speaker at Thursday's Small Business University event at Montgomery Community Media.
Shane's topic of discussion is "Social Media is Not a Marketing Strategy."
Watch Shane's presentation streamed live, below:
A former print, radio and television reporter, public relations executive Cari Shane is a crafter of media pitches. Having worked in the media for more than a decade, Cari understands how to spark media interest, consistently landing clients with national and local broadcast (TV & radio) and print (and on-line) interviews. By taking a journalist approach to social media, Cari has become an expert in infusing this 21st Century tool into public relations and marketing strategies.
/'sas∙s'ē/ is a boutique agency passionate about its clients successes. By identifying corporate goals, defining target markets and assessing all promotional forums, /'sas∙s'ē/ creates for businesses large and small, easily implementable strategic marketing plans. Media splashes for their clients include, Forbes, Real Simple, Oprah, Washington Post, Bloomberg News, Hot 99.5 The Kane Show, WJLA, WUSA. Cari Shane and Julie Schumacher are /'sas∙s'ē/ and they are "sassy." They are passionate about advising businesses on how to "shout out" about themselves.
The Montgomery County Small Business Series offers the opportunity to invigorate and innovate your business with insight and information from regional business leaders' presentations and question and answer sessions. Seminars and networking are designed to support and enhance the success of your business in Montgomery County.