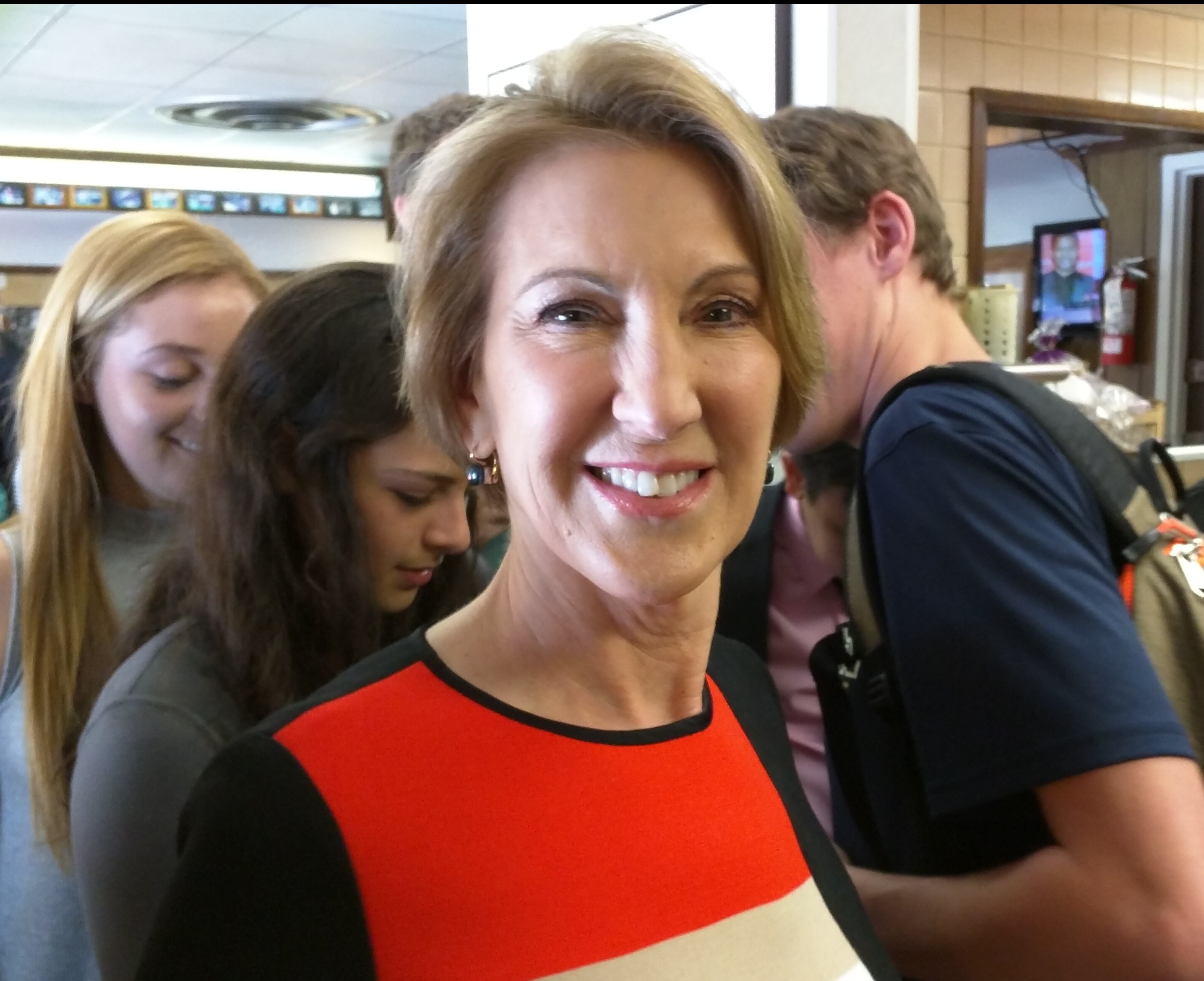 Carly Fiorina Campaigns for Ted Cruz in Bethesda (PHOTOS & VIDEO)
With about a week remaining before Maryland's Presidential Primary, former Republican presidential candidate Carly Fiorina campaigned for Senator Ted Cruz at Tastee Diner in Bethesda on Monday. Fiorina took time to shake hands, snap selfies and encourage voters to support Cruz for the April 26th primary.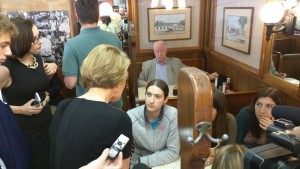 Fiorina took a swipe at Republican front runner Donald Trump by saying, "he's not qualified to be president." Several people lined up outside Tastee Diner for the chance to meet Fiorina. Robert Cunningham is a resident of Silver Spring and hopes Ted Cruz will win the Republican nomination and choose Fiorina as his running mate.
"I think she's awesome…Hands down I think she would make the best vice presidential candidate," Cunningham said.
While working the crowd, Fiorina spoke with MyMCMedia and described why Cruz was the best choice for Marylanders. She added that it's too early to consider a possible Cruz-Fiorina ticket for the November general election. You can watch a video of the interview below.
BCC students use their lunch break to meet @CarlyFiorina today in #Bethesda @mymcmedia pic.twitter.com/UPury9q9Jm

— Willie James Inman (@imwilljames) April 18, 2016
.@CarlyFiorina writes note in Spanish for BCC High School students. @mymcmedia pic.twitter.com/trxpnGChLh

— Willie James Inman (@imwilljames) April 18, 2016
Amy Waychoff says she's ready to vote for @tedcruz on April 26th. @mymcmedia pic.twitter.com/cwBvDw3DKW

— Willie James Inman (@imwilljames) April 18, 2016