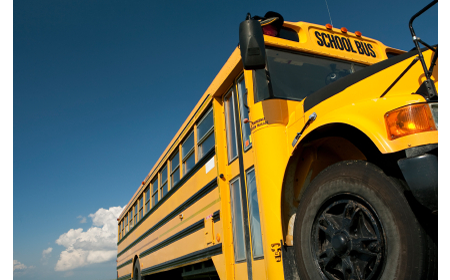 Carver Coalition Opposes Plan to Relocate School Buses in Rockville (VIDEO)
The Carver School Coalition is a group of residents opposed to a plan to relocate 100 school buses at the Carver Center near Mannakee Street and Route 355 in the city of Rockville. The residents list traffic, noise, health, and because they say the property identified as an interim site is of historic significance as reasons for their opposition to the relocation plan.
MyMCMedia's Sonya Burke reports the group is growing in numbers and it has launched an online petition.
Montgomery County Public Schools has scheduled a May 11th meeting at College Gardens Elementary School (CGES) to discuss plans for the depot. That meeting begins at 7:30 p.m. in the All Purpose Room of CGES. Montgomery County Councilmember Sidney Katz, who represents Rockville residents on the Council, said he plans to attend the meeting.
Montgomery County Board of Education (BOE) President Michael Durso has written an update about the relocation plans for the bus depot on the BOE's website. You can also read his letter to County Executive Ike Leggett and County Councilmembers, here.
Below, is a post from the Carver School Coalition's Facebook page about the proximity of the site to area homes:
You can read the MCPS May 11 meeting notice, below:
Meeting Notice:

Related Posts: