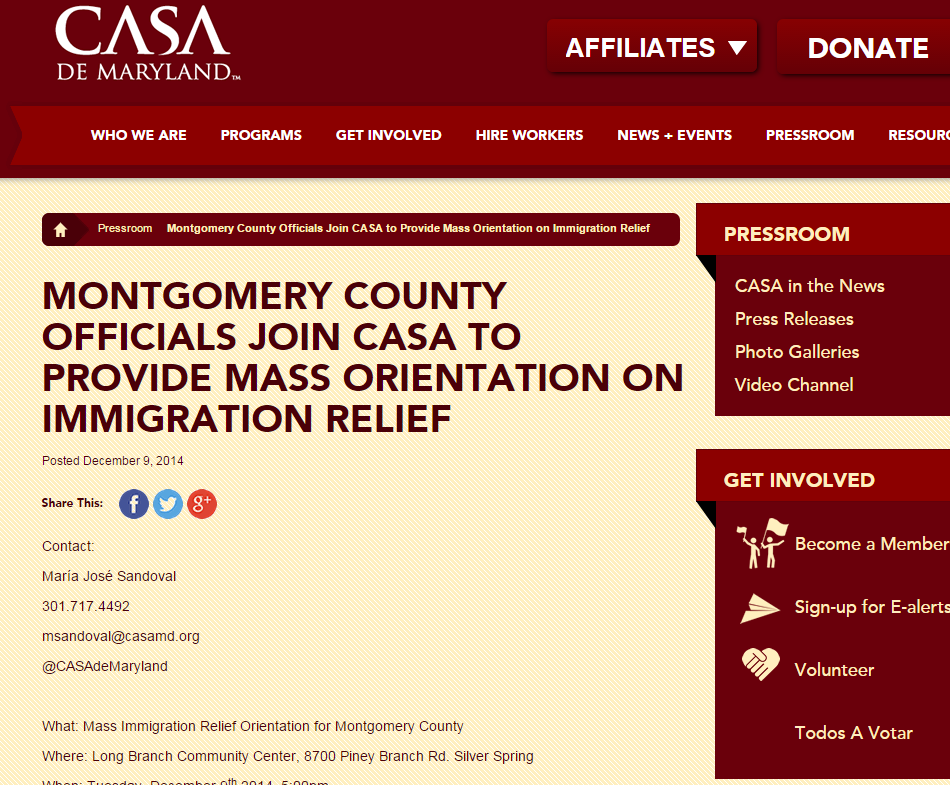 CASA to Host an Orientation Session About Obama's Executive Actions
CASA de Maryland has been holding a series of orientation clinics to inform residents about President Barack Obama's executive action for immigration relief.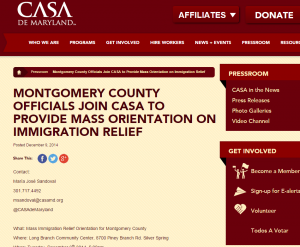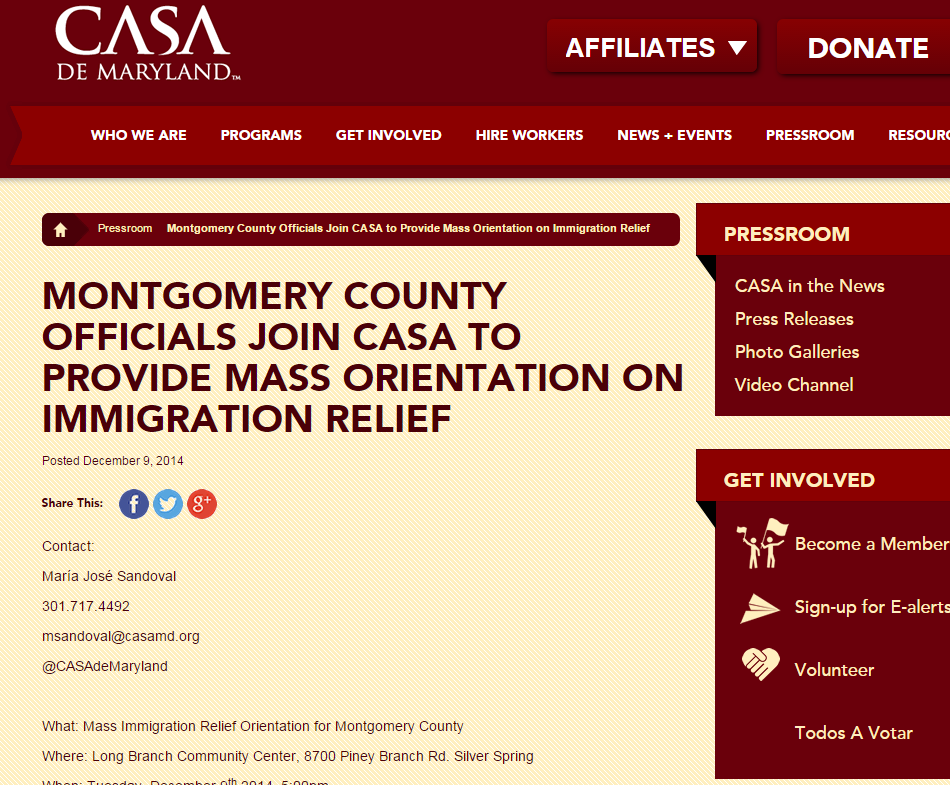 On Sunday, Dec. 21, CASA is scheduled to host the last informative session at 2 p.m. in Riverdale at the St. Bernard's Church.
"It's design for us to provide information on the executive action … There's a lot questions. People have a lot of doubts out there. … We want to provide detail information in terms of what we know at this point … [we] want to make sure that people are aware of the application date," said George Escobar – Director of Health and Human Services at CASA de Maryland.
According to a press release, the orientation will explain in-depth the qualifications and benefits, and prepare the community to start bringing the documents they need in order to apply in the spring of 2015.
Escobar, however, wants to make sure people understand that the United States Citizenship and Immigration Services (USCIS) is not accepting any requests or application at this time in relations to the executive action.
According to the USCIS website, President Obama announced on Nov. 20 a series of executive actions to give temporary relief to deportations to undocumented immigrants that pass a criminal background check and pay taxes. The order is also intended to prioritize deporting felons and not separate families.
On Dec. 9, CASA hosted the first session at the Long Branch Community Center where approximately 300 people attended among them Montgomery County Director of Recreation Gabe Albornoz, Montgomery County Chief of Police Tom Manger, and members of the Montgomery County Latin American Advisory Group.
Click here for more information about CASA's informative session.