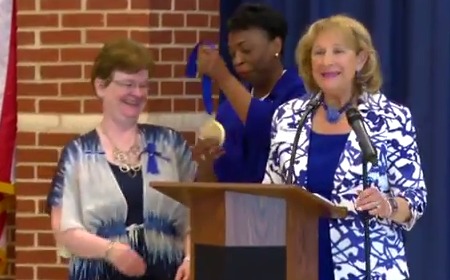 Cashell Elementary Celebrates Blue Ribbon Status (Video)
Maryland State Schools Superintendent Lillian M. Lowery joined parents and community leaders to honor the academic achievements of Cashell Elementary School in Rockville. Cashell was named a 2014 Maryland Blue Ribbon School. MCPS-TV has the story.
Visit our PEG partner MCPS TV to view more of its local programming.
Related: