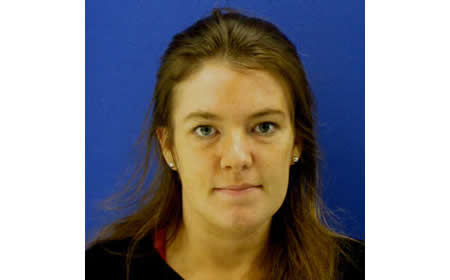 Catherine Hoggle Appears in Rockville Courtroom, Judge Sets New Hearing Date (VIDEOS)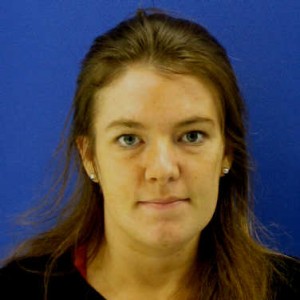 With her long hair pulled back and wearing eyeglasses, a handcuffed Catherine Hoggle was brought inside a Rockville district courtroom on June 28th for a status hearing in the case of her missing children, Sarah and Jacob.
She glanced back towards her mother who was sitting in the third row at least once during the brief hearing but never spoke to the judge.
It's been almost two years since her children, Sarah and Jacob Hoggle disappeared from their Clarksburg home in Sept. of 2014. Catherine Hoggle is the last known person to have seen them, and she is charged with neglect, obstruction and hindering in the case.
Since she was taken into police custody on those charges, Hoggle has been hospitalized at Clifton T. Perkins state hospital in Jessup where she is undergoing treatment for mental health issues.
Judge Eugene Wolfe told prosecutors and defense attorneys that the latest doctor report indicates that Hoggle remains incompetent to stand trial on the charges but he noted that doctors believe her competency can be restored.
Wolfe set a new court status hearing for Sept. 27.
Outside the courtroom, Catherine's mother, Lindsey Hoggle, described the outcome as yet another "delay."
"This is just unacceptable that we continue not to have Catherine competent," she said.
Without providing details, Hoggle's defense attorney, David Felsen, said the latest medical report from the state hospital indicates that there had not been a substantial change in Hoggle's condition. "What we are dealing with are profound mental health issues here, so things change over the course of time. There may be a period of time when things are better and a period of time when things are worse and I think that is reflected in the report."
According to Felsen, the doctors deal with Hoggle on a daily basis so if her competency is restored, before her next court date, the doctors are required to report that information to the court and a new hearing would be held to set a trial date.
When asked if Hoggle is improving, Felsen said he could not say. "I am not a doctor, I think there are things that have been consistent since her original detention in this case and there are things that have changed but I certainly don't have the expertise to opine on whether she is getting better or worse. I leave that to the good doctors at Perkins."
As for her treatment, Felsen said the doctors have tried different combinations of medications and therapies in hopes of restoring competency.
"Before anyone can be tried in the United States they have to be competent," said Felsen. "It doesn't matter what the charge is. We are not even at square one."
Prosecutors declined to comment on the status of their case after the hearing.
Troy Turner, the father of Sarah and Jacob, was not in court, today, but his mother, Debbie Beckward was. She carried signs with pictures of her missing grandchildren that read, "Justice for Sarah and Jacob," and she told reporters that she has asked the FBI to get involved in the case.
When asked if she had a message for her daughter, Lindsey Hoggle, said: "I've never gave up on her, and not going to give up on her, and finding out the truth, and I am not giving up on Sarah and Jacob, either. So, I am gonna continue the pressure, continue what needs to be done until the answers are found."