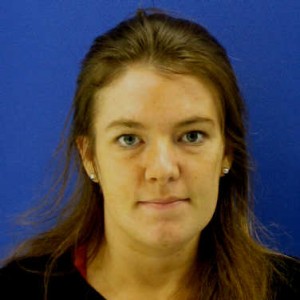 Catherine Hoggle Is Due Back in Court Thursday
Catherine Hoggle is due back in a Rockville district courtroom July 6, for a status hearing.
It's been almost three years since the 30-year-old mother was charged with hindering, neglect and obstruction in the case of her missing children, Sarah (6) And Jacob (5). Since her arrest, Hoggle has been treated for mental health issues at a state psychiatric hospital in Jessup.
Hoggle is the last known person to have seen Sarah and Jacob before they disappeared from their Clarksburg home in Sept. of 2014, and despite police and community searches the children still have not been found.
This week's court hearing comes the same week as Jacob's 5th birthday, which was July 3rd.
Troy Turner, the father of Sarah and Jacob, posted an emotional "happy birthday" message to his son on his Facebook page, stating, "my babies still aren't home."
"Instead of celebrating a birthday, I'm just praying they're alive," Turner wrote. "I guess I say this every year but nothings changed so if someone out there does have my son and my daughter please tell them daddy loves them so much and please give them both hugs for me and wish Jacob a happy birthday."
Catherine's mother, Lindsey Hoggle, posted a cell phone video of Jacob from his 2nd birthday, on her Facebook page this week.
In an earlier Facebook post also on Jacob's birthday, Hoggle said she is determined and hopeful that her grandchildren will be found.
Judge Sets Catherine Hoggle's Next Court Hearing for July 6 (VIDEO)
Family Releases Age Progression Photos of Missing Sarah and Jacob Hoggle