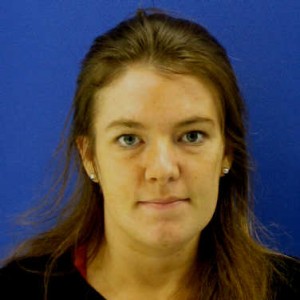 Catherine Hoggle, Mother of Two Missing Children, Charged With Murder
It's been three years since Sarah (6) and Jacob (5) went missing.  Their mother, 30-year-old Catherine Hoggle, has been charged with their murder.
The Washington Post, reports that she was charged with two counts of murder following a grand jury indictment Thursday evening.
Hoggle has spent the last three years in a psychiatric facility in Jessup, Md. where doctors at Clifton T. Perkins Hospital Center argue she is not mentally competent to stand trial.
The children's father, Troy Turner, tells MyMCMedia that he's not surprised with the murder charges.
"It's what I expected," he said. "I don't like dealing with it this way but at the same time it's how it has to be at this point from where we are. She's not saying anything and the other people who may know something, like her dad, they're not speaking."
Hoggle is expected appear in court following the indictment on Friday Sept. 15.
Two Maryland children went missing in 2014. Their mom just got charged with murder. https://t.co/P6ykIVFcNs

— Washington Post (@washingtonpost) September 15, 2017