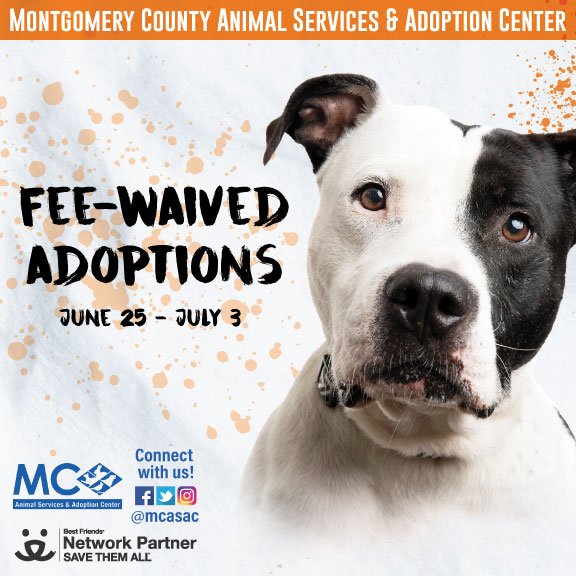 Cats and Dogs Up for Free Adoption
Dogs and cats are up for free adoption from June 25 to July 3 at the Montgomery County Animal Services and Adoption Center.
It normally costs $100 to adopt a cat and $150 to adopt a dog from MCASAC.
The center partnered with Best Friends Animal Society for this free adoption event, which is the second one this year. Last February they partnered with Friends of Montgomery County Animals to sponsor the free adoptions.
It's only been a few days since our FREE ADOPTION event began, but we've already sent a whole bunch of pets home! Stop by tomorrow to check out the other amazing animals that still need families! ❤

— MCAnimalSvcsAdoptCtr (@mcasac) June 27, 2018
Cats are also free to adopt through the center's Freelance Feline program, announced today on MCASAC's facebook page.
Freelance Felines aims to find combination indoor-outdoor living situations for cats who are unsuitable for indoor-only living. In exchange for a home, these "Freelance Felines" will keep pests under control, MCASAC says.
Free cat adoption through Freelance Felines includes a physical exam, spay or neuter surgery, microchip, vaccinations, flea treatment, and deworming.
For more information check out the MCASAC website and their facebook page.