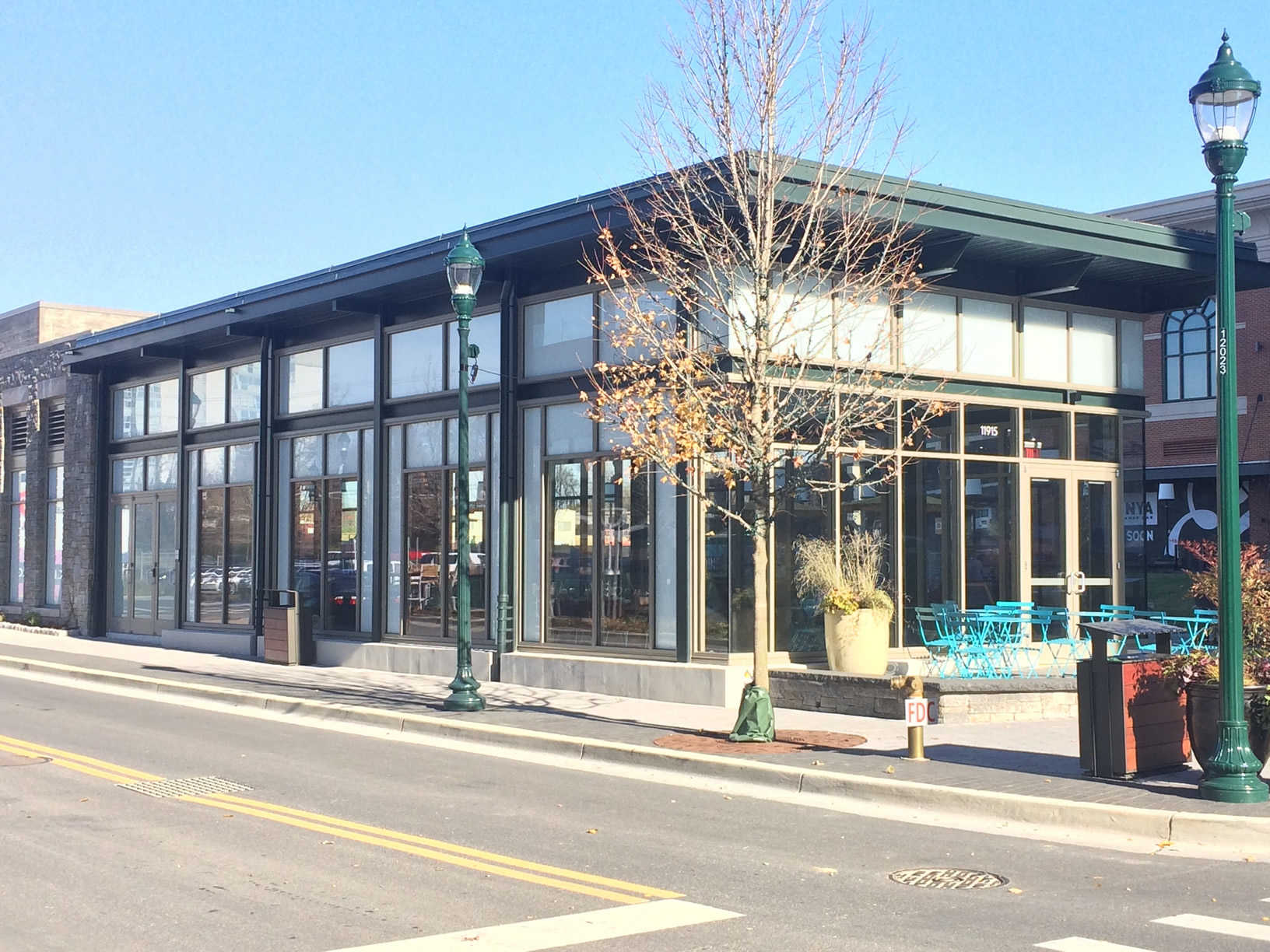 Cava Founders Bringing New Restaurant to Pike & Rose
The team behind Mediterranean restaurant Cava Mezze will open a new full service restaurant at Pike & Rose in North Bethesda. The restaurant, known as Julii, will be located in the four-sided, glass paneled Pavilion Building at 11915 Grand Park Avenue between Pinstripes and L.L. Bean.
Ike Grigoropolous, Ted Xenohristos, and chef Dimitri Moshovitis founded Cava Mezze over coffee more than 10 years ago. Their concept was to bring the mezze-style dining popular in Greece to the Washington metro community. Today there are six Cava Mezze locations and 43 Cava locations in eight states across the country.
Grigoropolous, Xenohristos, and Moshovitis are still actively involved in the expansion of Cava Mezze, who's first restaurant opened in Rockville in 2006. This new restaurant, Julii, is a passion project to bring a new venture to their home neighborhood.
"Rockville and North Bethesda have always been important to us. We grew up in this community, it is where we started our first restaurant, it's where we now live, and it's the neighborhood we want to continue to draw people to from all over the DC metro area," added Xenohristos.
"We selected Pike & Rose for many reasons, particularly the tenant mix of new, diverse brands – many exclusive to this community," said Ted Xenohristos, CAVA. "With amenities from bowling to ramen to the great outdoors, Federal Realty is building something special at Pike & Rose and we want to be part of it.
"We love that Ike, Ted and Dimitri grew up close to Pike & Rose and are choosing our neighborhood to launch their newest venture," said Stuart Biel, Vice President, Leasing, Federal Realty Investment Trust. "The Washington dining scene has evolved in the past five years and we are excited to bring such an extraordinary concept to Montgomery County."
Julii's casual atmosphere will feature a coffee shop and also serve breakfast, lunch and dinner. With a French Mediterranean twist, Julii will have a varied menu featuring everything from croissants to shakshouka to roasted chicken.