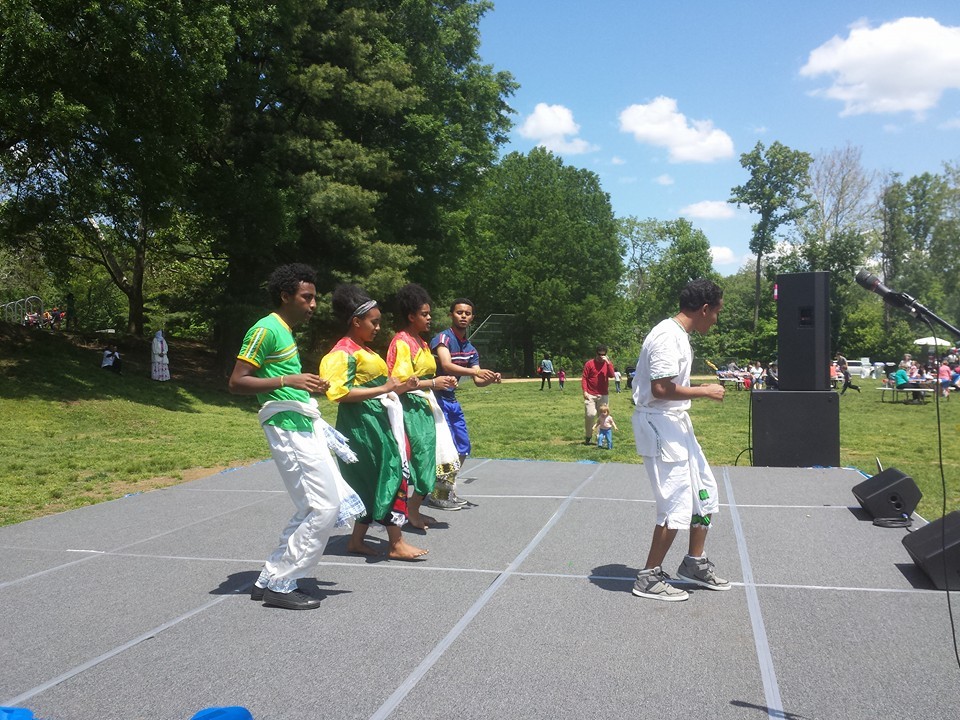 Celebrate Takoma Brings Community Together, Honors Volunteers (Photos)
The Takoma-Piney Branch Neighborhood park was transformed this weekend for Celebrate Takoma, an annual festival that brings together performances, food and educational events from around the world.
The event, organized by the Takoma Park Recreation Department, brought hundreds of people together to celebrate the various cultural backgrounds of those living in the area.
Incorporated into the festival was the Takoma Foundation's Azalea Awards honoring those who give back to the community. 

The 2014 award winners are:
Green Activist: Catherine Cummings & Julie Taddeo
Coach: Kris Gill and Jamie Matthew
Educator: Kristen Dunlap
Mentor: Rachna Rikhye
Business Leader: Michelle Dudley
Takoma Spirit: Daryl Braithwaite and Tree House Concerts
School Activist: Shruti Bhatnagar
Volunteer: Clair Garman
Arts Leader: Katie Dell Kaufman
Tak-Tivist: Vineda Myers
Lifetime Achievement Award … Takoma Foundation Past President Franca Brilliant.
The Takoma Foundation also awarded their 2014 Spring Grantees during the festival: 
African Refugee Center: Youth Art Beat Camp
Blair HS PTSA: BOLT (Blair Outstanding Leaders of Tomorrow)
East Silver Spring ES: SmART Kids Afterschool Program
Eastern Middle School PTSA: Grand Slam Poetry Workshop for 8th grade class
Hampshire Towers Tenant Association: Hampshire Towers Youth Initiative
Historic Takoma, Takoma Radio Project: Oral History Project
Takoma Park Presbyterian Church: Community Commercial Kitchen
Takoma Write Night: Free Mind Book Club and Writing Workshop
The Village of Takoma Park: Becoming a Legal Entity
Takoma Park Folk Festival
Takoma Park Jazzfest
Local activist and Azalea award winner Shruti Bhatnagar says she was honored to be recognized for her work with local PTA organizations.
"I feel very fortunate to have been nominated for an Azalea award, along with many other amazing individuals," Bhatnagar said.
"As a mom of two children in Takoma Park schools, apart from being a happy camper volunteering at my kids schools, I have also enjoyed my work in various leadership roles as a way to support the needs of students, schools and communities. I am glad that I had the opportunity to advocate, both at the county and state level, for the needs that impact the quality of education of students and for the opportunity it gave me to work with the awesome PTA leaders and Principals of all our 13 schools in Blair Cluster," she said.
See photos of the event from Bhatnagar below: