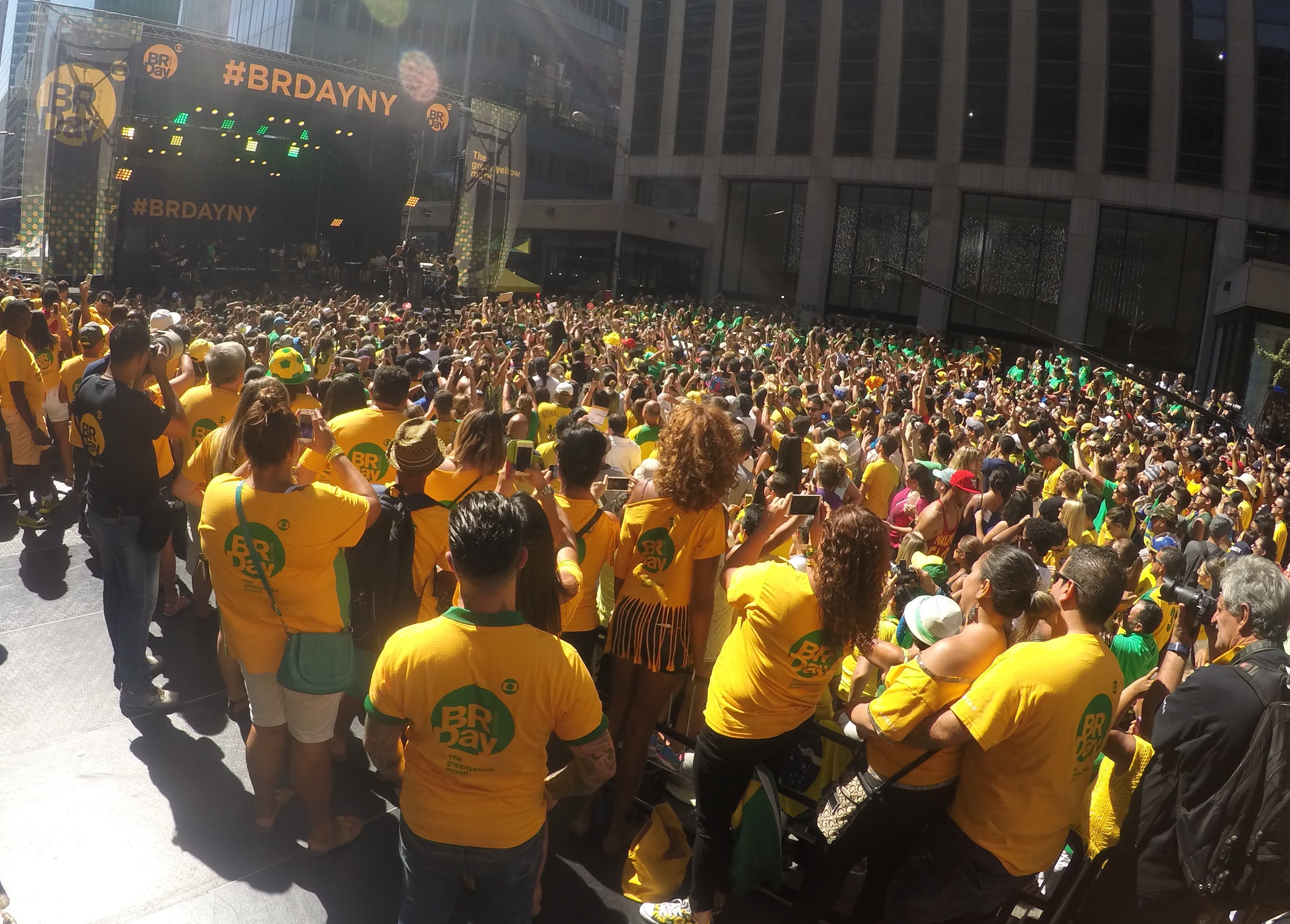 Celebrating Brazil's Independence in New York (PHOTOS & VIDEO)
It is in New York- the city that never sleeps- that more than one million Brazilians come together to celebrate Brazil's Independence Day. This gathering, named BR Day New York, always takes place over Labor Day weekend shutting down more than 25 blocks in the streets of Manhattan.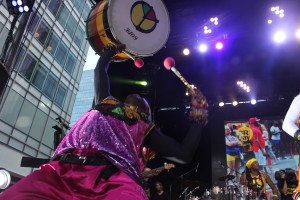 And there were people from all over the United States. Including Montgomery County, Md.
Paulo Nascimento, of Rockville, is one of the event's veteran. He has attended this event for the past 15 years.
"The happiness I felt when I participated for the first time, I wanted to share with friends who had never come to the event. I got together with Brazilian Night and we started to organize tours to the event. … It's very rewarding to see that tsunami of people having fun, happy, dancing, and singing in Portuguese right here on sixth avenue," Nascimento said.
The first Brazilian Day was in 1984 on 46th Street between 5th Avenue and 6th Avenue or Avenue of the Americas. The event it is now on its 31st edition.
Others were enjoying the festivities for the first time. Fernanda Bassani, of Silver Spring, moved to the U.S. one year ago and said she felt proud to be Brazilian.
"To see all these people dressed in green and yellow … and hugging our flag, and also see people from other countries, having fun with our music … only shows how important Brazilians are, and how we're known all over the world. Wherever they [Brazilians] are, it's a party, guaranteed," Bassani said.
This year, Olodum- one of Brazil's most famous drum group- was part of the festival. You may remember them from Michael Jackson's They Don't Care About Us music video. I must say: not one single person "stayed still" when they took the stage. Not even me.
André Dias, director of special projects of Globo, said the most important thing is to show the Brazilian way of being through culture, music, different genres, and more.
"We want to show people our Brazil. … [We want] people to leave the celebration thinking 'I'm from a cool place. I'm proud to be Brazilian. … I think the best word to describe is that we want Brazilians to feel proud," Dias said.
Dias also said it is complex and difficult to shut down such a busy street in New York City.
"We shut down the street at midnight and we begin to build the stage that needs to be ready at 7 in the morning. … and at 10 p.m. we have to give the street back to the city," Dias said.
Fabio Jr, Paula Fernandes, and Durval Lély, who sing romantic, country, and axé music respectively, were also part of the event.
BR Day organizers are already planning for next year's celebration. Nascimento and Bassani said they hope to be there again.